5 Top Recent Developments in Drone Law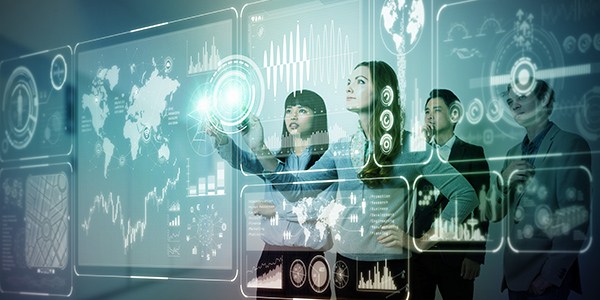 Drones have been around for some time now. What was perhaps the first aerial bombardment of a city involved a sort of proto-drone. In 1849, Austria employed "unmanned aerial vehicles" (balloons filled with remote-controlled bombs) against revolting Venetians. By the late 1950's, the U.S. Air Force was routinely using unmanned aircraft during missions in hostile territory.
But drones are just recently being embraced for business and recreational use, with non-military drones quickly outnumbering their combative counterparts -- used more often for photographing scenic vistas than bombing neighbors. That proliferation has led to a host of legal issues and the birth of a whole new practice area: drone law. Here are some of the most interesting legal developments in this burgeoning field, from the FindLaw archives.
1. The FAA Finalizes New Drone Rules
You didn't think the government was just going to let drones swarm the skies without some basic regulation, did you? Just this week the FAA announced that it had finalized its first operational rules for the use of drones. Here's a quick overview.
2. Drones Pose a Real Threat to Commercial Flights
Like drunk spring breakers and errant geese, drones too can pose significant safety hazards for commercial flights. Drones are capable of ascending into airspace occupied by major aircraft, particularly when operated near airports, and near-collisions have already been reported.
3. Flamethrower Drone Draws Government Ire. Can the FAA Regulate?
When Austin Haughwout got his hands on a drone, he did what many you people would do: strapped a semiautomatic pistol to it and practiced his aim, then tied on a flamethrower and roasted a turkey. And of course, kids being kids, he uploaded the footage online. The FAA was not impressed, but Haughwout argues they cannot regulate his drone use.
4. No First Amendment Right to Drone Surveillance, Conn. Court Holds
A federal court in Connecticut has recently ruled that stopping the use of a drone to record newsworthy events does not violate drone operator's First Amendment rights to free speech or freedom of the press. Here's why.
5. Merrick Garland's 6 Most Important D.C. Cir. Opinions
He could become our next Supreme Court justice and one of his most important decisions over his 19 years on the D.C. Circuit involves drones -- and public access to government drone records. In 2013's ACLU v. CIA, D.C. Circuit Chief Judge and Supreme Court nominee Merrick Garland ruled that the government must acknowledge the existence of records related to military drone strikes.
Bonus: Can I Shoot Down My Neighbor's Drone?
You know you want to. And, it turns out, you just might be able to, too.
Related Resources:
Content For You