Blue? Brown? Red? Your Guide to Mechanical Keyboard Switches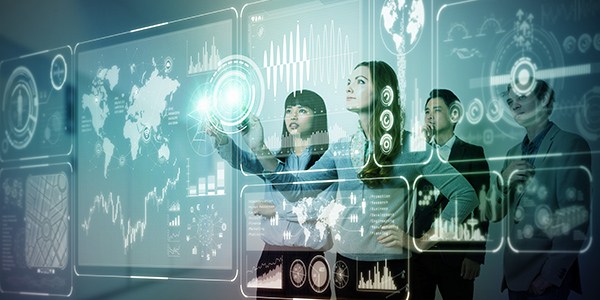 Readers of a particular age -- by which we mean at least 30 -- will remember the days of the mechanical computer keyboard, when depressing the keys made a satisfying "clack" sound. Those sounds are gone because the old mechanical switches have largely been replaced by simple rubber domes that contact the circuit board under the keys.
We wrote about mechanical keyboards last year, but avoided the big question; namely, what kind of keys you want with your keyboard. A German company called Cherry makes, more or less, every switch in modern mechanical keyboards, and they come in several different styles (Blue? Red? Brown? Green?!), each of which has its own pros and cons.
Touch Typing
The actuation point is the place in the key press where the key actually makes contact with the circuit board in the keyboard. Most of the Cherry switches actuate well before the key is completely depressed.
These "tactile" switches engage about halfway through the press, compared to your current keyboard, which doesn't register a press until the key is almost fully depressed. Both the Cherry MX Blue and Brown switches actuate about halfway through a key press. For this reason, touch typists like Cherry Blue, Brown, and Green because the keys don't have to be fully depressed to register a press.
Tactile Feedback
The Cherry MX Blue and Brown switches, however, require a little bit of extra force to push them to the actuation point, with the Blue requiring more force than the Brown and the Green requiring the most of all. This results in a "bump" about halfway through the press, signaling that you've hit the actuation point.
If you hate that idea, consider the Cherry MX Red and Black. These are "linear" switches, meaning no additional force is required to depress the key completely and there's no bumps in the middle. The downside to these switches is that it's easy to accidentally mash the wrong key.
Sound Effects
One of the joys of the mechanical keyboard is the satisfying "clack clack" sound it makes. Of course, "satisfying" to you can be "irritating" for others.
The Cherry MX Blue switch is the loudest and "clickiest" of the three major switches, while the Red is the quietest. Factor that into your decision if you don't have your own office, or you otherwise share your space with someone else.
It's All About Preferences
No one can tell you which kind of switch you'd prefer; you have to try them out yourself and then decide whether you like the sharp clack of the Cherry MX Blue or the softer operation of the Cherry MX Brown. Mechanical keyboards could even improve your efficiency.
And before your head explodes at the cost of the Das Keyboard (the Cadillac of mechanical keyboards), rest assured that you can also get Cherry switches in less expensive keyboards.
Related Resources:
Content For You