Court Allows White House to Keep Email Records in the Dark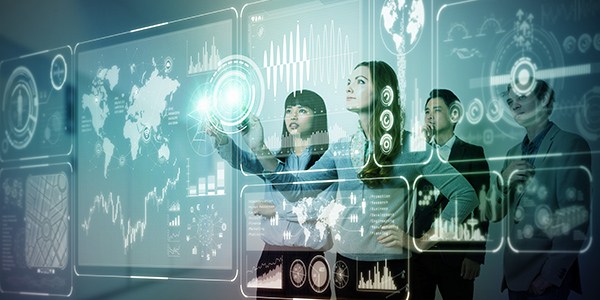 It looks like we won't be seeing records detailing just how badly the Bush White House screwed up their email system after all.
The D.C. Circuit has
ruled
that the White House Office of Administration (OA) isn't required to release the records under the Freedom of Information Act since the office doesn't qualify as an "agency" under the act.
The controversy stems from the White House's 2005 revelation that the failure to install a records-management system had resulted in the loss of potentially millions of messages. The messages were from politically and historically sensitive periods - including the run up to the Iraq war and the outing of CIA operative Valerie Plame.
A watchdog group called Citizens for Responsibility and Ethics in Washington filed a lawsuit in May of 2007 to recover records pertaining to the loss, including plans to recover the missing emails, and analyses of other problems with the White House email system.
The suit came in response to the OA's refusal to respond to an FOIA request, despite the fact that it had regularly produced documents under the FOIA in the past.
The lower court ruled that the OA was not an agency as defined by the FOIA since it did not possess the kind of "substantial independent authority" required to qualify as an agency.
The D.C. Circuit upheld the district court's ruling, finding that the OA was established in order to carry out tasks that are "entirely operational and administrative in nature." CREW argued that the OA's past responses to FOIA requests rendered it an agency subject to the FOIA, but the court disagreed. According to the D.C. Circuit, past interpretations of the FOIA's reach have no bearing on the actual legal question of whether an entity is an agency subject to the requirements of the FOIA.
The decision is regretable for several reasons: First, the public will now likely never see records regarding the loss of historically important emails, and speculation over whether the loss was deliberate will remain a cloud over the OA going into the future.
Second, the D.C. Circuit's precedent will likely lead to many other entities reconsidering whether they qualify as agencies, which will probably result in Americans having less access to documents about the workings of their government.
Perhaps the most disturbing aspect of this case, however, is the Obama administration's support of the secretive Bush OA policy, even after President Obama's calls for a more transparent government. Together with the
administration's employment
of the expansive state secrets arguments employed under the Bush adminstration, the arguments in this case by the Department of Justice signal a disturbing trend towards more years of executive furtiveness.
See Also:
Court: White House does not have to turn over e-mail records (The CNN Wire)
Content For You