Introducing Facebook at Work, So You Can Facebook ... at Work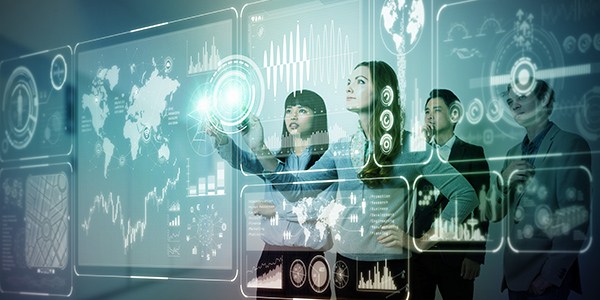 Color us skeptical whenever a hip new social networking fad comes around. Remember Ello? So do we: At least we remember signing up, writing a story about it, and then never using it ever again. Between all the myriad social networks (and their core audiences), new networks have to more than just provide a place for you to say "hey" to your friends.
For its part, Facebook had to go all meta on us and create a new social network experience within its existing social network. Earlier this week, the company debuted its new product, "Facebook at Work," which could either be great, ominous, or confusing.
Is It SharePoint for Millennials?
The jokes abounded: Aren't you already on Facebook at work? Yes, but you're not on Facebook at Work at work. You're just on Facebook. But at work.
Facebook at Work promises to be a separate social network incidentally connected to Facebook, and operating using its platform. TechCrunch explained that employers will create social networks specific to their companies and then invite employees to join. Employees can either use their work accounts, or link their personal Facebook accounts to their Facebook at Work profiles.
Facebook at Work is still in beta, and will initially be open only to a few companies -- much like Facebook was limited just to the Ivy League universities in what seems like a time before time. Eventually, it will incorporate document sharing and, ultimately, it looks like it wants to be the equivalent of many companies' intranet portals. Facebook Engineering Director Lars Rasmussen told TechCrunch that Facebook uses the product internally; CEO Mark Zuckerberg posts company-wide announcements on it.
Facebook Is All Around You
Rasmussen also talked to Wired, where he said that Facebook at Work is partially designed to appease the people who aren't comfortable using regular Facebook in the office. By providing a justification for using the Facebook platform on company time, the company's advertisers and algorithms get at those people (yes, both of them).
It also takes advantage of extant meat-space connections that might not exist digitally. By creating a new online social network out of an existing analog one (your company), Facebook can multiply the number of times a link gets shared or a video gets watched within that network by people who would otherwise not share with each other.
Creating new "shares" and "likes" is important. With Facebook going pay-to-play for content providers who want their links shared, Facebook at Work could provide a reason to ratchet up prices depending on who the audience is. Want your link to get seen by all 10 trillion employees at Disney? Better pay up. (That's just a hypothesis, though; we have no idea yet how this thing is going to make money.)
Related Resources:
Content For You