Despite Horrific Accident, 10th Cir Finds No Products Liability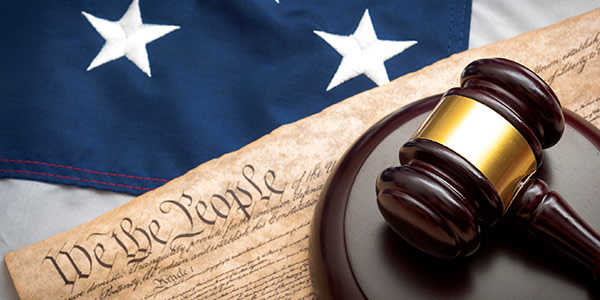 The Tenth Circuit Court of Appeals did not find any products liability in a suit asserted by a worker who suffered a severe workplace accident.
Derek Braswell was operating a heavy press brake, manufactured by Cincinnati, Inc, when his right arm was crushed and later amputated. Despite signs warning the operator not to reach into the area, Braswell still did so, and accidentally stepped on a pedal that then triggered a hydraulic-powered ram's descent.
Braswell then filed suit on theories of strict products liability and negligence. The district court, in turn, granted summary judgment in favor of Cincinnati, finding that a subsequent owner had modified the press brake to create the danger and that the press brake not unreasonably dangerous. The Tenth agreed with this, finding no unreasonable danger and that an ordinary operator of the machine would have appreciated the danger.
Unreasonable Dangerousness
Under a products liability claim, as cited by the Oklahoma Supreme Court in Kirkland v. Gen. Motors Corp, the defect must have:
Caused the injury in question,
Existed at the time it left the manufacturer's control, and
Made the product unreasonably dangerous.
The Tenth quickly disposed of the claim under the third prong of unreasonable dangerousness. Under Oklahoma law, a product is unreasonably dangerous if it poses a danger "beyond that which would be contemplated by the ordinary consumer who purchases it, with the ordinary knowledge common to the community as to its characteristics." Woods v. Fruehauf Trailer Corp.
The Tenth considered two main factors, the ordinary operator of the press rake, and the fact that just because a product could be made safer, doesn't mean that it was unreasonably dangerous.
The Ordinary Consumer
The ordinary consumer/user of a press brake, the Tenth stated, is a trained operator. That trained operator is usually aware of not only how to properly operate the press brake, but of how to use all safety features and have awareness of the dangers of the press break.
Therefore, the Tenth reasoned, any ordinary operator of a press brake would've known about the dangers and how to avoid them. On top of this, Braswell didn't take the proper precautions in avoiding those dangers and even if the subsequent owner had modified the machine (which they determined was only to remedy dangers and not exacerbate them), it wouldn't be Cincinnati's fault.
The court also assumed that Braswell had waived any arguments regarding his negligence claim as they were subsumed under the products liability claim. The Tenth found that there was no unreasonable danger, and that Braswell should have appreciated any other ordinary dangers himself.
The district court's judgment was affirmed.
Related Resources:
Content For You