3rd Circuit Invalidates Obama's Recess Appointments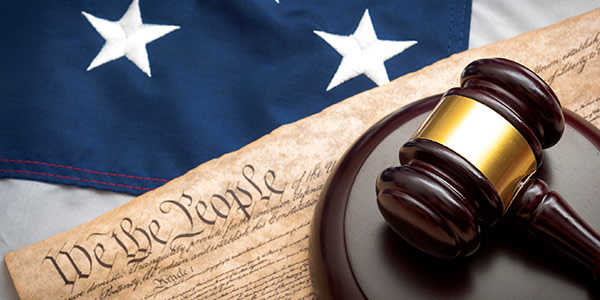 What is the difference between a break and a recess?
That was the issue that the Third Circuit had to grapple with in their latest opinion. President Obama made a recess appointment for the National Labor Relations Board during an intrasession break of Senate -- but did he have the power to do so?
The language of the Recess Appointments Clause does not spell out exactly what is to be considered a recess. This is why it's been a subject of many appeals in most U.S. circuit courts this year attempting to invalidate President Obama's recess appointment.
The Department of Justice Office of Legal Counsel issued its own opinion claiming that an intrasession recess qualifies as a recess of the Senate for recess appointment purposes. That was what spurred the current controversy.
The Third Circuit is the second court to invalidate President Obama's recess appointment to the NLRB. The court found that under the Recess Appointments Clause of the U.S. Constitution, the President does not have authority to make recess appointments when Senate is on a break in the middle of a session.
The D.C. Circuit court was the first to find that recesses only include intersession recesses. That is, breaks between sessions, not during them. The court also considered when vacancies had to exist: during the recess or before. The Third Circuit, however, did not go on to address that distinction. The court only focused on the meaning of recess.
If you take a look at the Recess Appointments Clause, it is unclear if Obama had the authority to make the NLRB appointment. Article Two, Section Two of the Constitution states:
The President shall have Power to fill up all Vacancies that may happen during the Recess of the Senate, by granting Commissions which shall expire at the End of their next Session.
The Third Circuit analyzed whether recess includes intrasessions along with intersessions. They found that, historically, appointments have been made between sessions and not intrasession.
They also looked at the purpose of recess appointments. Recess appointments function to occur when the Senate has "come and gone," so they are unavailable for the appointment process. With that in mind, the court considered that the appointment term lasts until the end of the next session (when the Senate returns). This suggests that the meaning of recess only includes only intersession breaks. Otherwise, the term would last only until the end of that interrupted session allowing the Senate to take over the process.
With this decision, that is two down and many more court of appeals decisions to be made. Considering the "popularity" of Obama's recess appointments, we can anticipate that the Supreme Court will most likely address this hot issue.
Related Resources:
Content For You