Civil Rights Claim Follows Officer, Even After Death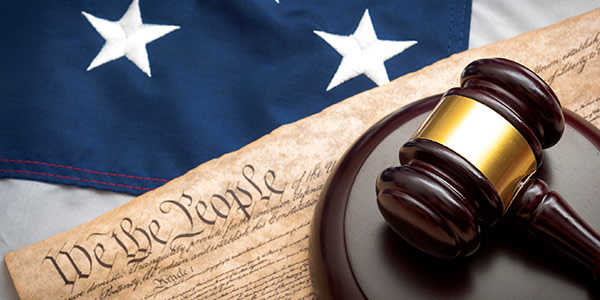 The Third Circuit Court of Appeals is letting a Delaware inmate pursue his claims against a corrections officer, even though the officer passed away in 2006.
Wardell Leroy Giles, a prisoner in the Delaware penal system, brought excessive force and deliberate indifference claims against officers, including Gary Campbell, based on a confrontation that occurred during Giles' transfer to the Sussex Correctional Institution in 2001.
In 2004, the District Court granted summary judgment in favor of several defendants, including Campbell, on the basis that they were entitled to qualified immunity. Giles appealed, and the Third Circuit Court of Appeals reversed the grant of summary judgment and remanded the case for trial.
On remand, the Delaware Department of Justice, which had represented Campbell and continued to represent the other defendants, filed a suggestion of death, informing the district court that Campbell had died in July 2006. On December 14, 2009, Giles moved under Federal Rule of Civil Procedure (FRCP) 25(a)(1) to substitute Wendy Selby, the administratrix of Campbell's estate, as a defendant. Neither the suggestion of death nor the motion to substitute was served on the estate.
The district court denied the Giles' motion to substitute, holding that his claim was not pending under Delaware law and was therefore extinguished. The court ordered Campbell's name removed from the caption.
FRCP 25(a) provides the procedure required for substitution after the death of a party. It states that, if a party dies and the claim is not extinguished, the court may order substitution of the proper party. If the motion is not made within 90 days after service of a statement noting the death, the action by or against the decedent must be dismissed.
After a party's death, if the right sought to be enforced survives only to or against the remaining parties, the action does not abate, but proceeds in favor of or against the remaining parties. The death should be noted on the record. A motion to substitute, together with a notice of hearing, must be served on the parties. A statement noting death must be served in the same manner.
Here, the Third Circuit held that Giles' claim against Campbell was not extinguished by Campbell's death, but that the motion to substitute and the suggestion of death were not properly served on Campbell's estate. Because neither Delaware nor Giles properly served Campbell's estate, the court treated their filings as nullities, and concluded that the district court lacked personal jurisdiction over the estate.
Giles, however, gets a second shot. The Third Circuit vacated the district court's denial, and remanded the case to give Giles to an opportunity to refile his motion to substitute and serve the estate.
Related Resources:
Content For You