Naked DJ's Have Summary Judgment Thrown Out by 3rd Circuit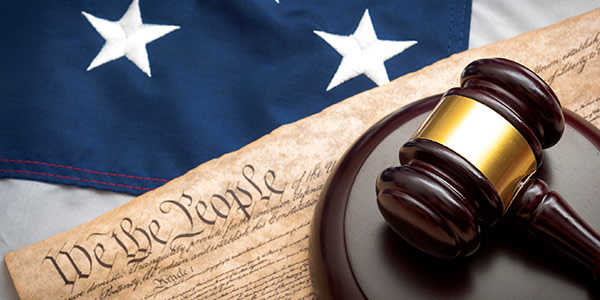 The Third Circuit Court of Appeals had an interesting week. Or rather, they had a very interesting copyright lawsuit.
See if you can wrap your legal minds around the following scenario:
A photographer does a photo shoot of two local radio hosts, Craig Carton and Ray Rossi. In this photo, the radio hosts are wearing nothing.
That's right -- buck naked, in the buff, in their birthday suits -- call it what you will, but it's really nothing more than a bit of spice to the case, since the nudity wasn't the issue.
The issue was homosexuality. Or at least allegations of it and a subsequent defamation claim.
You see, these photos were allegedly copyrighted. The photographer claimed that the copyright belonged to him. And when the DJs decided to reprint the naked photos on their website, sans attribution, the photographer became vexed.
So, he did what any photographer of nude radio DJs would do and sent a lawyer's letter. Then, the DJs did what any radio DJ would do and called him gay. On air.
Of course, the photographer is a married man with kids, so he he became more vexed. He sued for copyright infringement and defamation.
What did the Third Circuit Court of Appeals say about the intellectual property claims?
The question was one which is new for the Digital Age of the Third Circuit. As reported in Hollywood Reporter, the court asked whether or not the removal of the attribution from a copyrighted photo was a violation of Section 1201 of the Digital Millennium Copyright Act (DMCA).
In response to the copyright infringement claims, Craig Carton and Ray Rossi had argued in the district court that their use of the image was "fair use". The court agreed. The court of appeals, however, looked at this defense under a four-part test:
The purpose and character of the use, including whether such use is of a commercial nature or is for nonprofit educational purposes;
The nature of the copyrighted work;
The amount and substantiality of the portion used in relation to the copyrighted work as a whole; and
The effect of the use upon the potential market for or value of the copyrighted work.
In the end, the Court of Appeals sided with the photographer in finding that the district court had erred in saying that the use of the unaltered image by the DJs was "fair use".
Now, for the juicier allegations; what did the court say about the defamation claim?
The Third Circuit Court of Appeals gave the photographer another shot at making the claim in district court, as they remanded the case to permit him to conduct proper discovery.
Related Resources:
Content For You