Public Has 1st Amend. Right to Access Del. Chancery Arbitrations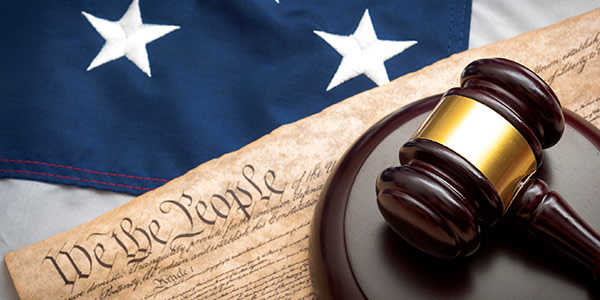 The first thing we learned in Corporations class in law school was that Delaware was the darling of incorporation. Why? For a number of reasons, one of them Delaware's Court of Chancery, which specializes in business disputes. In fact, the court shows its own business savvy and marketing prowess on its website where it boasts that "[i]ts unique competence in and exposure to issues of business law are unmatched." Sounds like a car commercial.
A few weeks ago, the Third Circuit issued an opinion that's not as business friendly as the Delaware court would like. And, with appeals deadlines passing, as reported by Wilmington, Delaware's The News Journal, we're wondering if this is heading to the U.S. Supreme Court.
Delaware Court of Chancery Arbitrations
In 2009, Delaware amended its laws to provide the Delaware Court of Chancery "the power to arbitrate business disputes." The state-sponsored arbitrations are not open to the public, and must meet certain requirements: one of the entities must be incorporated in Delaware, the dispute must involve $1 million or more, and neither of the parties can be a consumer. A Chancery Court judge presides over the arbitration in a courthouse, and issues a binding Chancery Court order, with limited rights of appeal.
A group called the Delaware Coalition for Open Government sued the Chancery Court and its judges claiming that the state-sponsored, confidential arbitration violated their First Amendment right of access. The district court granted the Coalition's motion for summary judgment, and the court and judges appealed.
The Public's Right of Access
The District Court summarily found that the arbitration process was "sufficiently like a trial" and found for the plaintiffs. The Third Circuit rejected this analysis as incorrect. Instead, the Third Circuit applied the "experience and logic" test espoused by the Supreme Court in Press-Enterprise Co. v. Superior Court.
After conducting a historical analysis, the Third Circuit found that both experience and logic weighed "in favor of granting access to Delaware's government-sponsored arbitration proceedings."
To Appeal, or Not to Appeal?
If the Court of Chancery was going to ask for en banc review, that time has now passed. The only option for the court, and the judges, is to petition for writ of certiorari. The state has not made any comment, though its attorney has experience arguing more than 20 cases in front of the Supreme Court, reports The News Journal.
On the other hand, David Finger, attorney for the Delaware Coalition for Open Government, noted that the Third Circuit's opinion was "solid" and stated: "I don't expect there to be any further judicial action in the case," according to The News Journal.
The deadline to petition for writ of certiorari is on January 21, 2014, so we'll have to wait and see what Delaware decides to do.
Related Resources:
Content For You