Qualified Immunity Trumps First Amendment Lawsuit Over Wetlands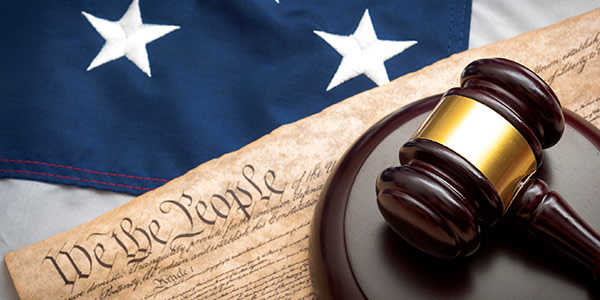 Identifying a right to be free from retaliatory restriction on speech, a federal appeals court ruled that a township official was nonetheless immune from liability when he told local residents not to contact him or other town leaders about a property dispute.
The Third Circuit ruled last week that the official had violated a Pennsylvania couple's rights with his "no contact" email, but that the right was not clearly established in the law at the time. Under the circumstances, the appeals court said, the official was entitled to a qualified immunity.
'No Contact Email'

The court said last Tuesday, in Mirabella v. Villard, that Montgomery Township board member Joseph Walsh infringed upon the First Amendment rights of Maureen and John Mirabella, including their right to speak and to petition the government.
"The rights allegedly violated, however, were not clearly established for the purpose of qualified immunity," the panel explained.
The case arose from a dispute between the Mirabellas and their neighbors over public wetlands abutting their properties. They said their neighbors extended their backyards into public wetlands by fencing open space, erecting playground equipment and landscaping the area.
They complained to Montgomery Township, Pennsylvania, which owns the wetlands. But after some negotiations, the township supervisors gave the neighbors permission to clear the open space.
The Mirabellas, who are attorneys, said they would sue their neighbors and the township for "encroachment and destruction" of the open space. Walsh, who was chairman of the board, responded with an email that said:
Please direct all further communications to the Township attorney. Please never contact me, the Board of Supervisors or the Township employees directly. Do not call me at work, email me at work or speak to me in public or private.
The Mirabellas then filed a federal complaint for violations of their First Amendment rights, alleging that Walsh and the township had infringed on their rights to free speech and to petition the government. A trial judge rejected the defendants' motion to dismiss.
Free From Retaliatory Restriction
On appeal, the Third Circuit reluctantly reversed. The court said the "no contact" email infringed the plaintiffs' constitutional rights, but that the right had not been "clearly established" in the law at the time.
"(W)e define the right at issue as the right to be free from a retaliatory restriction on communication with one's own government, when the plaintiff has threatened or engaged in litigation against the government," Judge Luis Felipe Restrepo wrote for the unanimous court.
However, the court said, the township was immune because that right was not clear before the "no contact" email. No case or law had articulated the right prior to the Third Circuit ruling.
Related Resources:
Content For You