You Eat on Your Own Time! 3rd Cir. Rules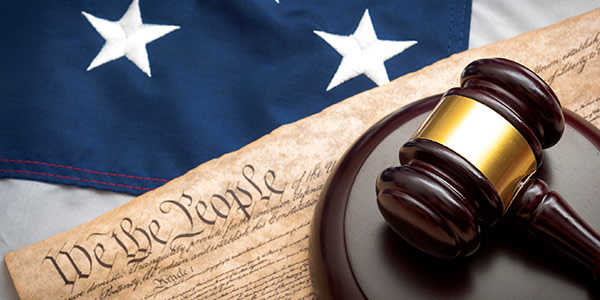 Guards at Butler County Prison have lost their overtime lawsuit after they claimed that 15 minutes of an hour-long meal break was compensable under the Fair Labor Standards Act.
The suit was a case of first impression for the Third Circuit Court of Appeals. With this decision, the Third is the latest in a growing club of federal courts which have applied a harsh standard, essentially cutting off pay for workers who eat on what is arguably time for their own benefit.
"Predominant Benefit"
Circuits courts have been split as to which is a proper test for determining whether or not meal time should be paid under the FLSA. Currently the tug and pull is between the "predominant benefit" to the employer test and the employee "relieved of all duties" test. The Third Circuit adopted the former and found that the guard's final 15 minutes in their lunch hour did not predominantly benefit Butler County Prison.
Storm's a Comin' for Plaintiffs
The panel's decision falls right in line with what looks to be a growing club of circuits: the Second, Fourth, Fifth, Seventh, and Eighth Circuits all have adopted the "predominant benefit" test as the measuring stick of compensable employee time, said Michael Lettrich, one of the attorneys in the Butler case.
Affected would-be plaintiffs/guards/officers have argued that even under the "predominant benefit" test and the easier to apply "relieved of all duties" standard, they should be paid for the entire meal period. Under applicable rules, they argued, such meal periods are not truly for the guards' benefit. But hope for this argument seems rather dim.
Again ... Key Word: Predominant
Judge Dolores K. Sloviter, who wrote for the majority, noted that the FLSA is silent on the subject of the compensability of meal-period time. The Department of Labor hasn't been particularly helpful on this point either. Thus, the panel was left with no choice but to look to the facts and the "totality of the circumstances."
Doing so, the Third Circuit agreed with the District Court that even with the restrictions the prison placed on the guards movements, officer mealtimes did not primarily benefit the prison. That fine balance indicates that the primary beneficiaries were the guards. Restrictions on corrections officers "do not suffice" to make unpaid time compensable, said the Third Circuit.
The Moral?
Employers, particularly prison facilities should be keenly aware of the circuit split differences in applying the FLSA standard; as well as the shift in the winds favoring a "predominant benefit" test. But the Ninth Circuit still favors the relieved of all duties standard, so West Coast legal consultants should probably remind employers to set bright-line rules as to exactly what officers' duties are when they sit down for chow.
Related Resources:
Content For You