Voting in Delaware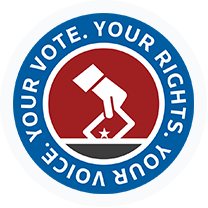 Delaware Voting Guide
UPDATE: All voters who are concerned about social distancing or in self-quarantine can request an absentee ballot for the 2020 general election. Learn more below.
Find answers to your questions about voting in FindLaw's Delaware Voter Guide. On this page you will find information regarding eligibility to vote, voter registration and registration deadlines, mail-in and in-person voting, special accommodations for Delaware voters, and what you can do if you see illegal activity occurring at the polls.
Am I eligible to vote in Delaware?
In Delaware, you are eligible to vote if you are a U.S. citizen, a resident of Delaware, at least 18 years of age on Election Day, and registered to vote.
You CAN register and vote if you are homeless or without a fixed permanent address.
In Delaware, you CANNOT register and vote if you have been judged mentally incompetent in a court proceeding, or if you have been convicted of a felony and have not yet finished your sentence. Delaware also disallows people who have committed certain "disqualifying" felony crimes from ever voting, unless they have been pardoned. Disqualifying crimes include:
Murder or manslaughter (not vehicular homicide)
Felony offense against public administration (for example, bribery, improper influence, abuse of office)
Felony sexual offense
Call the Office of the State Election Commissioner at (302) 739-4277 if you have questions about your eligibility and whether your prior crime was a disqualifying crime.
How to Register in Delaware
There are several ways to register to vote in Delaware. This includes registering:
In Person
You can register to vote at the State Election Commissioner's Office and other government offices.
At the DMV
Register at the DMV when applying for or renewing your Driver's License or State ID Card.
By Mail
Fill out the form and send it to the Department office for your county along with a copy of your ID.
Delaware Voting Resources
Your vote counts. Take the time to learn how and when to vote.

Protect Your Voting Rights
Contact a qualified attorney if you suspect your rights have been violated.