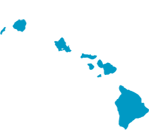 Voting in Hawaii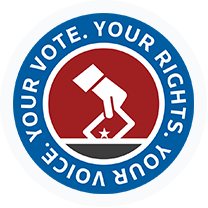 Hawaii Voting Guide
Find answers to your questions about voting in FindLaw's Hawaii Voter Guide. On this page, you will find information about voter eligibility, voter registration, and registration deadlines, how to find your polling place and how to vote in person or by absentee ballot, special accommodations for Hawaii voters with disabilities, and what you can do if you see illegal activity occurring at the polls.
Am I eligible to vote in Hawaii?
In Hawaii, you are eligible to vote if you are a U.S. citizen, at least 18 years of age, registered to vote, and a resident of the State of Hawaii.
Hawaii allows 16- and 17-year-old citizens to pre-register to vote. When you turn 18, you will automatically be registered to vote. If you would like to pre-register to vote, see below Voter Registration.
You CANNOT register and vote if you have been sentenced for a felony crime, from the time of your sentencing until the final discharge of your sentence. You CAN register and vote if you are on parole or probation. To learn more about voting rights for former felons, see Article II of the state constitution.
How to Register in Hawaii
There are several ways to register to vote in Hawaii. This includes registering:
In Person
You can complete the voter registration form in person at your County Clerk's office.
Online
You can register online at the State of Hawaii Office of Elections using your driver's license or ID.
By Mail
You can register by mail by completing the form and mailing it to your county clerk's office. 
Hawaii Voting Resources
Your vote counts. Take the time to learn how and when to vote.

Protect Your Voting Rights
Contact a qualified attorney if you suspect your rights have been violated.