U.S. Election Law and Process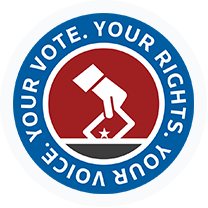 How U.S. Elections Work
Elections are straightforward by the end: you see the candidates, and you vote for the candidate you want in office. But the process to select and narrow down candidates can be complex — and take months or years. Learn how U.S. elections work from start to finish.
Election and Voting Law Explained
The U.S. Election Process: Before the Vote
The U.S. Election Process: At the Polls
The U.S. Election Process: After the Vote
About FindLaw.com's Voting Resources
The voting articles across this site are meant to help you understand how voting works in the U.S. and be better informed come Election Day. Learn more about us.  
Protect Your Voting Rights
Contact a qualified attorney if you suspect your rights have been violated.