Voting in Oklahoma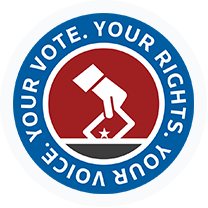 Oklahoma Voting Guide
For many people, voting is their primary way of participating in politics, and the state of Oklahoma has worked to make voting accessible for all of its residents. However, there are many rules and requirements to know before casting your ballot.
Am I eligible to vote in Oklahoma?
You are eligible to vote in Oklahoma if you are:
A citizen of the United States of America
A resident of the state of Oklahoma
At least 18 years of age
You cannot vote in Oklahoma if you:
Are a convicted felon who has not served their full sentence, e.g., incarceration, parole, probation, etc.
Have been judged by a court to be incapacitated
How to Register in Oklahoma
There are several ways to register to vote in Oklahoma. This includes registering:
In Person
Many governmental and public agencies have voter registration applications. If you fill out a voter registration application at one of these locations, they will submit the application to the local County Election Board on your behalf.
Online
Currently, it is not possible to register to vote online in the state of Oklahoma, but you can update your voter registration information online if you moved, you have changed your name, or you have changed your party affiliation. 
At the DMV
You will be offered a voter registration application when you conduct driver license and vehicle registration processes at your local DMV office, as well as when you apply for assistance at some government agencies.
By Mail
You can download a voter registration application online, complete it, and mail it to your local County Election Board. You will need to add a first-class postage stamp to the envelope if you do choose to register by mail.
Oklahoma Voting Resources
Your vote counts. Take the time to learn how and when to vote.

Protect Your Voting Rights
Contact a qualified attorney if you suspect your rights have been violated.