5 DUI Excuses You Should Never Make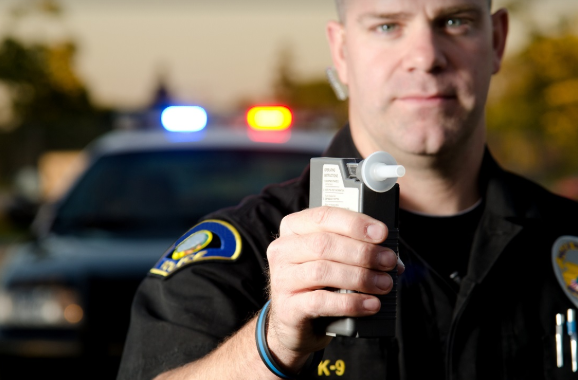 It's too cold to walk home. My wife and I are trying to get pregnant. I'll get fired if I don't get to work. I'm the designated driver. Those are just a few of some ridiculous reasons drunk drivers have offered to just one officer when getting pulled over.
Here are five of our favorites that we've had the joy to write about over the years. But just remember -- while these DUI excuses may be hilarious, driving drunk is anything but.
1. Florida Man Blames His DUI on the Squirrel
Whom among us hasn't been cruising around with a squirrel in our shirt when our furry friend starts "eating" us, causing us to swerve all over the road and nearly plow head-on into another car. Surely that is why our eyes are bloodshot and glassy, our face was flushed, and we continuously mumble and slur our words.
2. Wisconsin Man's Excuse for 10th DUI: Beer Battered Fish
Different state, different animal, slightly different excuse, same result. How many servings of fish would you need to consume to reach a 0.062 blood-alcohol concentration? We're not sure, but after nine other unsuccessful excuses, might as well try anything.
3. Attempted Black Ice DUI Defense Doesn't Hold Water: Cops
When you're fabricating a crime scene, you might want to take the evidence (two five-gallon buckets with water still in them) out of your car before the police arrive. Also, you might want to be sure your state doesn't have statutes prohibiting tampering with or fabricating physical evidence. (Spoiler alert: It does.)
4. Worst DUI Excuse Ever: Drunk Man Was Trying to 'Drive It Off'
Sleeping it off? Maybe. Driving it off? Never going to work.
5. Our New Favorite DUI Excuse: 'Because the Jets Suck!'
I mean, he's not wrong -- the Jets really do suck. But when you hit another car with a .13 BAC and a three-fourths-gone bottle of whiskey, partially smoked joint, baggie of marijuana, and rolling papers in your car, the cops aren't really going to care.
Our favorite successful DUI defense? My body is a brewery. It may sound like a terrible John Mayer song, but it worked. For a DUI defense that works for you, contact a local DUI attorney.
Related Resources:
Content For You