Top 7 Niche Practice Areas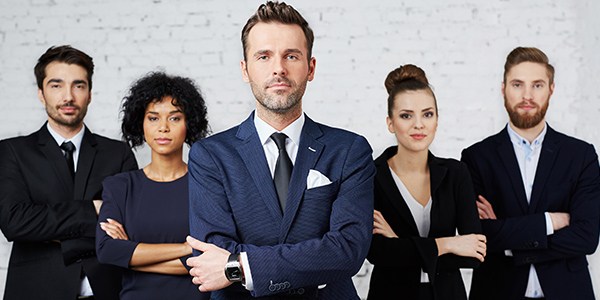 If you want to thrive as a lawyer, you need to find a niche, an area of the law where you can hone your expertise and corner a tiny fraction of the market. Most lawyers end up specializing naturally. You take one medical malpractice case and then, suddenly, you're the attorney in charge of all the cochlear implant litigation. But you don't have to leave it up to fate. With a little foresight, you can drive your career into the niche you want.
Here is a roundup of our top seven posts on fun, interesting, and sometimes downright lucrative, niche practice areas.
1. Entertainment Law -- What It Is and How to Jumpstart Your Career
Did you choose law school over film school, or give up your dreams of Broadway stardom for a chance to litigate? That doesn't mean you have to leave the glitz and glamor behind. Entertainment lawyers work right in the thick of the entertainment industry, covering labor law, contracts, intellectual property, and more.
2. How Do You Become a Sports Lawyer?
If the gridiron is more your thing, there's sports law. Sports lawyers handle everything from contract negotiations, to antitrust litigation, to personal injury.
3. Fordham University Law Launches Fashion Law Institute
Fashion law shows how far we've come from the days of powdered wigs and black robes. In 2010, Fordham launched the first Fashion Law Institute, with the support of Diane von Furstenberg and the Council of Fashion Designers of America.
4. 1 Year Later, How Are Those Rural Attorney Programs Working Out?
Here's a different take on a niche practice area: rural practice. With so many law students graduating without employment and with desperate need for legal services outside of major cities, is a rural practice the solution?
5. How to Land a Job in the Glamorous World of Regulatory Law
If you want to help control the reins of power, you might be interested in the very important, but actually not-too-glamorous area of government regulation. Your work in regulatory affairs can affect the operations of entire companies, industries, and even branches of government.
6. 3 Times When It Makes Sense to Get an LLM
Forget three, there's really only one: when you're going in to tax law. If you want to be a tax lawyer an LLM in tax law can be a good way to boost your career prospects, while giving you an extra year of education to get the entire Internal Revenue Code down.
7. Could Vampire Litigation Be the Next Hot Practice Area?
Probably not, but we're surprised by the amount of vampire-related legal issues nonetheless.
Related Resources:
Content For You