Could 'The Purge' Be Legal?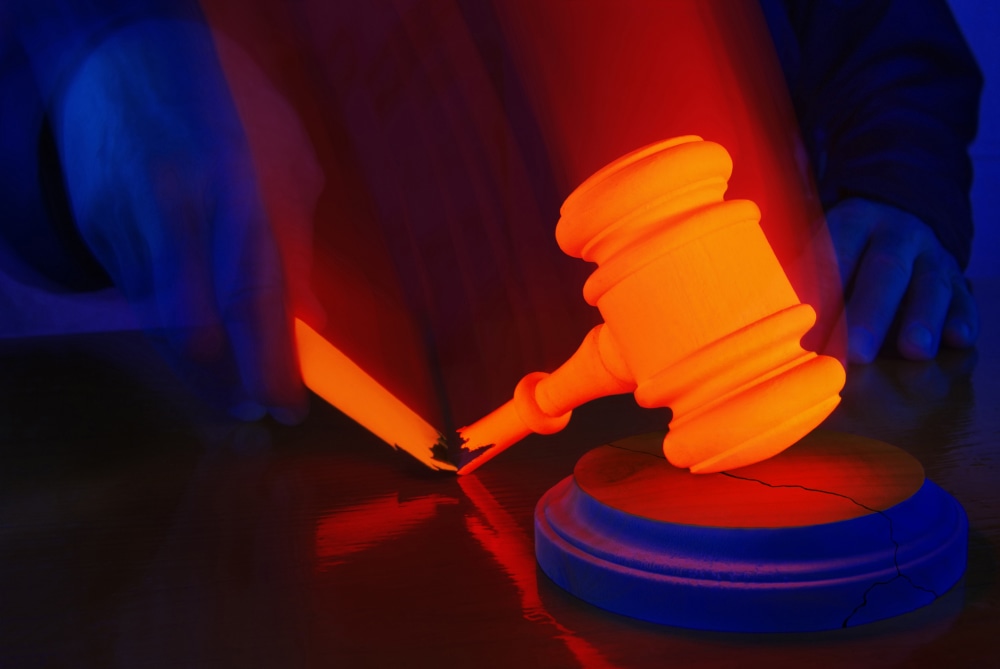 We are a nation of laws, and even in tough times we consider our commitment to the rule of law to define us. Even if someone is saying something we don't like, we respect their First Amendment right to say it. Even if we think someone is guilty, they are still entitled to Fourth Amendment protections against unreasonable search and seizure and Sixth Amendment rights to a fair trial. This commitment may be why it's fun to imagine a world where we don't follow the law for a little while.
If you haven't seen the movies by now, you've probably seen a preview or three, or heard "The Purge" was coming to your town for real. The basic premise of the film (and its two sequels) is that, for 12 straight hours per year, all crime is legal and all emergency services will be unavailable. Billed as a civic tradition in the movie's timeline, it has the effect of reducing crime and unemployment. Beyond the wistful, "wouldn't it be fun to run around and do whatever you want for a day" fantasy, could suspending all laws temporarily even be legal?
Break in the Law
Taking a little break from the law isn't unprecedented. Crimes are punished at the prosecutor's discretion, so there have been times when police will turn a blind eye to some low-level law-breaking, and times when law enforcement has declined to prosecute laws on the books. Generally, this hands-off approach is in response to minor offenses like marijuana possession or major parties like Mardi Gras or Burning Man. And some theorize this carnivalesque break from stricture can be healthy.
And there have been instances in American history when the government has temporarily suspended civil rights for citizens. One especially illuminating example is when Abraham Lincoln suspended habeas protections during the Civil War. Habeas corpus (Latin for "you have the body) refers to an arrested individual's right to have a court review the legality of his custody, and whether to order his release. In practice it means that you can't be held indefinitely without charges or a trial. Faced with local uprisings at the beginning of the Civil War, Lincoln allowed officials in border states to arrest and indefinitely detain "disloyal persons."
Back on Duty
But what about suspending all laws for a day? Let's say it's unlikely. While the government could conceivably postpone all law enforcement and emergency services for specific time span, the idea that criminality would be limited to those 12 hours, and that peace would resume once "the purge" ended is probably a fallacy.
Lincoln learned this lesson with his habeas suspension. When he requested that officials in Missouri restore the civil rights of citizens, they politely declined.
In the months before he was assassinated, Lincoln found, to his surprise, that he was unable to convince Missouri's Republican leaders -- who had grown accustomed to their newfound powers -- to put an end to martial law in the state. The lesson he learned, historians say, may have been a simple one: "It is much easier," says Eric Foner, a professor of history at Columbia University, "to put these restrictions in place than it is to stop them."
After all, park rangers have to put down wild animals after they've attacked people, on the theory that once they've had the taste of human blood, they'll attack again. So "The Purge" might be legal, but that doesn't mean it would be for a limited time only.
Follow FindLaw for Consumers on Facebook and Twitter (@FindLawConsumer).
Related Resources:
You Don't Have To Solve This on Your Own – Get a Lawyer's Help
Meeting with a lawyer can help you understand your options and how to best protect your rights. Visit our attorney directory to find a lawyer near you who can help.
Or contact an attorney near you: