What Do Cops Have to Do to Get Their Gun Taken Away?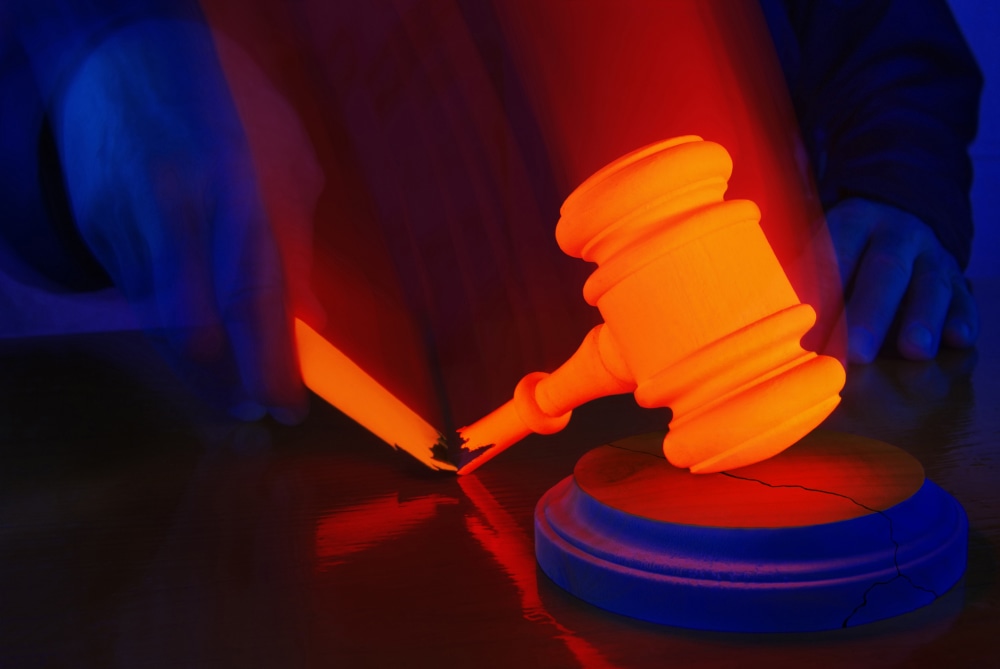 With all the news of police shootings, many of which involve innocent or unarmed civilians and are caught on video, we might find it easy to rush to judgment of law enforcement officers after a firearm incident. But who among us has not attempted a backflip in bar around 1 a.m., had their handgun fall from their waistband, and then accidentally fired it into the crowd, striking a bystander in the leg?
It happens to the best of us, and it happened to off-duty, on-vacation FBI agent Chase Bishop in a Denver bar last month. The good news? The guy Bishop shot is going to be fine. The really good news? Bishop got his gun back.
Words of Encouragement
While you may be struggling to think of a more irresponsible act than backflipping with an un-safetied, round-in-the-chamber handgun tucked loosely into the waistband of your khakis, Bishop's lawyer, David Goddard, assured Judge Fran Simonet in a court hearing last week that the FBI strongly encourages its agents to carry their service weapons when they are not working. Whether that encouragement extends to questionable attempts of the stanky leg long past midnight while possibly intoxicated remains unsettled -- the FBI declined to comment on Bishop's arrest.
Denver prosecutors charged Bishop with second-degree assault but did not object to his request to get his gun back, so Simonet said Bishop could be armed both on and off duty. A spokesman for the Denver District Attorney's Office, Ken Lane, told the AP prosecutors have offered Bishop a plea bargain, but could only provide details of the deal if it was accepted. In fairness to Bishop, he did return his weapon to his waistband after the shooting, raise his hands in the air, and calmly exit the dance floor. Check it out:
Looking Forward to Speaking With the FBI
The Mile High Spirits bar certainly wasn't too thrilled with Bishop's performance. In a Facebook post two days after the incident, the bar acknowledged, "one of our innocent patrons was shot" due to an FBI agent's "misconduct":
It is shocking that the only shooting to ever occur at our establishment came about as a result of an FBI agent entering our distillery tasting room carrying a loaded firearm without our knowledge, in violation of our rules. As a result of his misconduct, Our security team was able to execute a catastrophic event plan, ensuring, the safe exit of all patrons in the establishment after the shooting. We are deeply saddened by the events that occurred and look forward to speaking with representatives of the FBI, so we can come to understand his presence and his need to be armed in our establishment. The whole team at Mile High Spirits is praying for the victim's quick recovery, and he's welcome at Mile High Spirits to enjoy complimentary drinks forever.
Great news for Tom Reddington, the bystander who was shot and will make a complete recovery. And even greater news for Bishop, who only had to go a few weeks without his gun after he accidentally shot someone.
Related Resources:
You Don't Have To Solve This on Your Own – Get a Lawyer's Help
Meeting with a lawyer can help you understand your options and how to best protect your rights. Visit our attorney directory to find a lawyer near you who can help.
Or contact an attorney near you: