Berkeley Balcony Collapse Leaves 6 Dead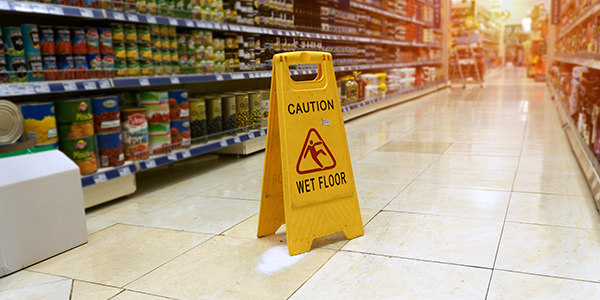 A fourth-story balcony of a Berkeley, Calif. apartment complex collapsed late last night, killing six young people and critically injuring seven others. The victims, many of whom were from Ireland and working and studying in the country, were celebrating a birthday when the apartment deck collapsed.
Local police, fire officials, and building inspectors are investigating the accident, and a criminal investigation is unlikely at this time.
Latin for Possible Lawsuit
With so little information about the cause of the collapse, it is tempting to for lawyers to go to a legal doctrine known as res ipsa loquitur, which is Latin for "the thing speaks for itself." In injury and tort law, it refers to "a rebuttable presumption or inference that the defendant was negligent, which arises upon proof that the instrumentality or condition causing the injury was in the defendant's exclusive control and that the accident was one that ordinarily does not occur in the absence of negligence."
In plainer English, the inference would be that the apartment building construction company or manager was negligent in building or maintaining the apartment deck. The deck would most likely be in the construction or management company's exclusive control, and decks don't normally collapse without some negligence in construction and or maintenance.
Damage Defenses
As we discussed above, the presumption that the apartment manager or construction company was negligent is rebuttable, meaning it may not be solely their fault. Some accidents are the result of multiple actions by multiple parties, which is why many states use the concepts of contributory and comparative negligence.
These theories attempt to allocate fault for accidents between multiple parties and award any damages accordingly. Therefore, the construction company could say the balcony was built properly, but never meant to hold as many people. And the apartment management company could say it adequately warned residents regarding the safe use of decks and balconies.
Inspection Imperatives
Yet another legal theory that might come into play here is that of premises liability, which holds a property owner responsible for any injuries that occur on his or her property. For example, California jury instructions for civil cases say that landlords must "conduct a reasonable inspection of the property for unsafe conditions and must take reasonable precautions to prevent injury due to the conditions that were or reasonably should have been discovered in the process."
At this point, it is too early to tell what caused the balcony to collapse in this case, if it could have been avoided, or by whom.
Related Resources:
You Don't Have To Solve This on Your Own – Get a Lawyer's Help
Meeting with a lawyer can help you understand your options and how to best protect your rights. Visit our attorney directory to find a lawyer near you who can help.
Or contact an attorney near you:
Content For You