Buckyballs Founder Sued by CPSC Over Recall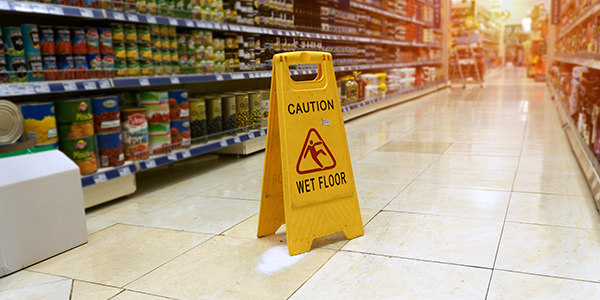 The man behind the popular Buckyballs desk toy is being sued by the Consumer Product Safety Commission over a costly recall.
In a rare twist, the toy company's founder, Craig Zucker, is being sued personally by the CPSC over a recall of Buckyballs and similar products which could cost up to $57 million, reports The Washington Post. The CPSC estimates more than 1,000 children have been hospitalized after ingesting magnetic balls sold by various companies.
Why are Buckyballs such a problem?
Buckyballs and You (Not for Children)
Buckyballs are pellet-sized, highly magnetic balls which can be sculpted and shaped in many stress-relieving and creative ways.
Unfortunately for many children who ingested them, the balls' magnetic force can cause them to stick to each other inside the digestive tract, in some cases requiring surgery. These issues caused the CPSC to issue a proposed rule in September 2012 that would prohibit magnet sets that have small, highly magnetic pieces.
The CPSC was not only targeting Buckyballs, but also similar products like Zen Magnets which were feared to be just as dangerous to children.
Likely due in part to the attention from federal regulators, Zucker dissolved his business, Maxfield & Oberton, in December 2012, reports the Post. But that wasn't the end of his fatal attraction with the CPSC.
CPSC Suit and Alleged Vendetta
The CPSC has named Zucker personally (because his business was dissolved) and two similar magnetic ball companies (including Zen Magnets) in a lawsuit aimed at forcing the companies to pay for the recall of their products.
According to the Post, this kind of lawsuit forcing a recall is rare, and hasn't been seen since a 2003 settlement with Daisy Manufacturing (the maker of the infamous Red Ryder BB Gun from "A Christmas Story").
And although no children were shooting their eyes out with Zucker's products, the CPSC suit seeks to label Buckyballs and similar products as defective.
The Buckyball founder has fired back with a lawsuit of his own, claiming that the CPSC not only used its influence to run him out of business, but also wants to hold him responsible for the $57 million recall of Buckyballs in order to shut him up.
Zucker's suit alleges that "[n]ever in the history of the CPSC has an action been filed to require an officer or former officer of a company to personally conduct a recall."
Despite this litigation, Zen Magnets are still being sold online.
Editor's Note, January 8, 2014: This post has been updated to clarify that children have been hospitalized after ingesting magnetic balls sold by several companies, not just Buckyballs.
Related Resources:
You Don't Have To Solve This on Your Own – Get a Lawyer's Help
Meeting with a lawyer can help you understand your options and how to best protect your rights. Visit our attorney directory to find a lawyer near you who can help.
Or contact an attorney near you: