Injured at Work? 3 Potential Options for Recovery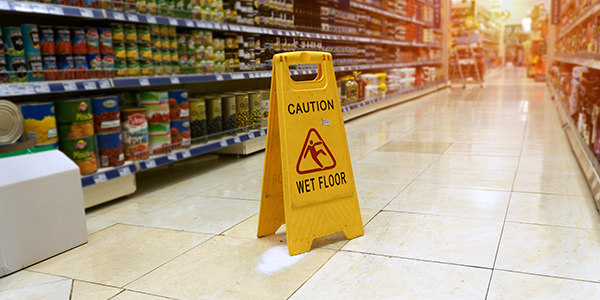 Getting injured at work is a pretty common occurrence, but what are your legal options if you get hurt?
According to a FindLaw.com survey, more than one in five Americans said they've been injured on the job. Workplace injuries not only impact you physically, but it can affect you financially as well.
Here are three potential legal options to seek out if you're injured at work:
1. Worker's Compensation
In most states, worker's compensation ("worker's comp") covers employees who get injured on the job. The purpose of worker's comp is to provide employees who are injured on the job a way to receive fixed amounts of compensation without having to sue their employers. While it's often available, it's important to check to see if your state's laws, occupation, and employer align to provide you worker's comp.
If you do receive worker's compensation, it's unlikely that you'll be able to sue your employer in a separate civil lawsuit. However, even if you file for a worker's compensation claim, you may still bring a lawsuit against a third-party if that individual was responsible for the workplace accident.
2. Disability
Workplace disability insurance is another potential option for getting compensation for your workplace injury. Employees who've purchased private disability insurance plans may have their injuries covered even if their employers don't provide coverage. The duration for which employees may be compensated under disability insurance depends on whether the plan is a short term or long term plan.
On the other hand, your employer may offer a disability insurance plan. Many of these benefits are regulated by the federal government and come with complex regulations that dictate exactly how claims should be filed and received. Errors in filing could lead to a denial of your claim, but you have the option to appeal the denial. While it's not necessary, you might want to have an ERISA lawyer help you file your claim to avoid missing any steps.
3. Sue the Employer
If your job isn't covered by worker's compensation or other restrictions, you may sue your employer for your workplace injuries. Depending on the nature of your injury and how it occurred, there are several possible legal avenues for recovery. For example, if you slip and fall at work because your employer failed to clean up a spill or put up a warning sign, you may be able to sue them under premises liability law.
Workplace injuries can be painful and keep you out of the office for a period of time. So if you're unsure how to recover damages for your injury, talk to a personal injury attorney in your area to get started.
Related Resources:
You Don't Have To Solve This on Your Own – Get a Lawyer's Help
Meeting with a lawyer can help you understand your options and how to best protect your rights. Visit our attorney directory to find a lawyer near you who can help.
Or contact an attorney near you: