Invertigo Roller Coaster Stalls, Strands Riders For 5 Hours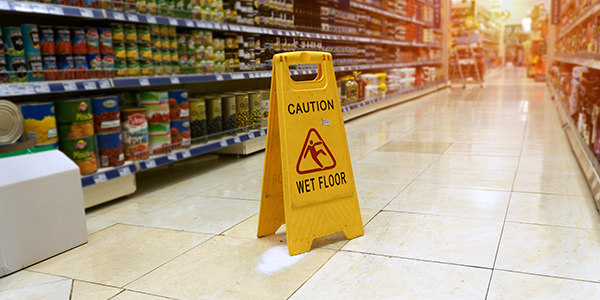 Twenty-four people got the ride of their life at the Great America amusement park in Santa Clara, California yesterday, as they were stuck several stories up in the air by a stalled roller coaster. Called the "Invertigo," the coaster apparently stalled while being lifted to its high point, where it would have released riders on a twisting, 50-MPH, multiple-inversion ride through its metal loops.
As reported in the San Jose Mercury News, though, instead of that thrill ride, the riders were treated to waiting in ninety-plus-degree heat for hours while firefighters from two cities raised buckets to lower them one by one from their seats. The firefighters reported no injuries, and the riders all apparently remained calm throughout their ordeal. But at least one, 14-year-old Dennis Espinoza, admitted that the experience was frightening and suggested that the stranded riders "thought [they] were going to die." So, does thinking you are about to die give rise to a viable lawsuit?
The most likely argument would be that the Great America management was negligent in maintaining or operating the Invertigo, resulting in the high-altitude freeze-up. So far, so good, but here's the difficult part: in a lawsuit, victims claiming negligence must show that there was some kind of actual harm or injury. For instance, if I accuse you of negligently crashing your car into mine, I need to be able to show that there was damage to the car, or to me. But the Invertigo riders escape unharmed; the damage is, apparently, all psychological. Does this count?
Damages purely for mental suffering fall under a kind of claim known as negligent infliction of emotional distress, or NIED. Such claims have not always been accepted by courts, and traditionally required that the plaintiff first show some kind of actual, physical injury. Damages for emotional distress, if proven, could then be tacked on.
Over time, though, courts have expanded the scope of NIED claims; first, so that mental suffering alone could be compensated, as long as the victim could prove that he or she was actually placed in some kind of physical danger. Later rules expanded the possibilities for NIED claims by contemplating situations where plaintiffs had merely been led to believe there was a danger (e.g. being misdiagnosed with a dangerous disease); and even where the plaintiff was not in danger but was a witness to harm befalling another (e.g. a parent seeing a child struck by a car).
The question for the Great America Invertigo riders, then, should they feel inclined to sue somebody over their afternoons spent in mid-air, will probably be whether, like Dennis Espinoza, they felt they were going to die or be seriously injured. Worth noting, according to the Mercury News story: upon his safe return to Earth, Espinoza, for one, was not too scarred by the experience to immediately venture forth in search of more rides.

Related Resources:
You Don't Have To Solve This on Your Own – Get a Lawyer's Help
Meeting with a lawyer can help you understand your options and how to best protect your rights. Visit our attorney directory to find a lawyer near you who can help.
Or contact an attorney near you:
Content For You