John Crawford's Family Sues Walmart, Police for Wrongful Death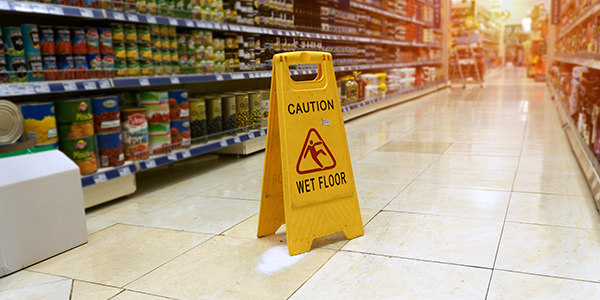 The family of John Crawford III is suing Walmart and the Beavercreek, Ohio, police department for wrongful death after the 22-year-old father was shot and killed in August.
Crawford was shot by a Beavercreek police officer responding to a 911 call about a man with a gun at Walmart; Crawford was holding a BB gun that he'd found unattended in the store. A grand jury in September declined to indict the officer or his partner for the fatal shooting. The Washington Post reports that Crawford's family is seeking more than $75,000 in damages.
Why is Walmart being sued over Crawford's death?
Pellet Gun Left Unpackaged
Police responded to a 911 call that alleged a man was inside Walmart pointing a gun at others. The caller, Ronald Ritchie, later recanted that part of the story, telling The Guardian that Crawford didn't point the gun at anybody. When officers encountered Crawford, he was carrying what appeared to be a weapon but was in fact a pellet rifle.
Crawford's family claims that because Walmart failed to keep toy guns like the pellet rifle behind glass or in packaging, it is liable for the reasonably foreseeable result of Crawford walking through the store holding the toy gun. The plaintiffs claim that with its cameras, employees, and knowledge of police entering the Walmart, the store breached its duty to Crawford by not securing the toy gun or warning him of the danger.
These breaches of duty are alleged under both negligence and premises liability theories, but they essentially press the same point: Walmart knew of the danger associated with the loose gun and police and failed to act leading to Crawford's death.
Damages for Crawford's Death
As part of the wrongful death suit, the family has allegedly suffered "grief, depression, and severe emotional distress." While emotional distress damages are often hard to nail down, it won't prevent a jury from potentially putting a number to Crawford's family's grief or unrest related to his death.
In addition to the wrongful death action, the family has also alleged damages for the pain, suffering, and anxiety visited on Crawford before his death as part of a survival action. Some states, like Ohio, allow personal injury claims to actually survive the death of the plaintiff, allowing his family to collect his damages.
Allegations Against Beavercreek Police
The suit also names the two officers involved in the shooting, the City of Beavercreek, and Beavercreek's police chief as liable for Crawford's death.
According to the Post, the lawsuit asserts Crawford "was shot before he even had time to react to the officer's presence, much less to comply with any verbal commands." It also says the officers failed to determine whether the 911 caller's information was accurate before opening fire.
In a statement, Beavercreek's city attorney said he believes the officers' actions were justified. If the case proceeds to trial, a jury may get the final word.
Related Resources:
You Don't Have To Solve This on Your Own – Get a Lawyer's Help
Meeting with a lawyer can help you understand your options and how to best protect your rights. Visit our attorney directory to find a lawyer near you who can help.
Or contact an attorney near you: