Mars Heiress Involved in Fatal Car Crash in Va.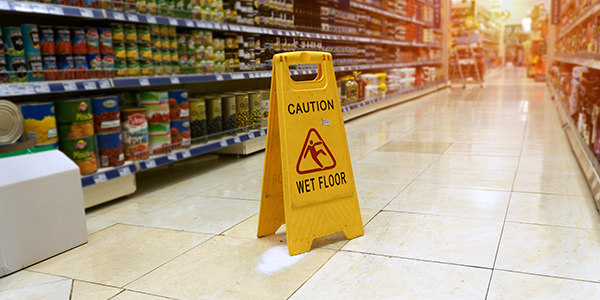 Mars chocolate empire heiress Jacqueline Badger Mars was involved in a fatal car crash after her Porsche SUV crossed a median and struck a minivan carrying six people in Northern Virginia. An 86-year-old woman was killed.
The billionaire candy company heiress, who turned 74 on Thursday, was ranked by Forbes as the world's seventh richest woman, reports The Associated Press. She's the third richest woman in the United States.
Her extraordinary wealth may very well set the stage for a wrongful death claim for a staggering amount.
Negligent or Reckless Driving
Mars could potentially face legal liability for her role in the car accident -- either by recklessness or negligence.
Courts look to a number of factors in determining whether a driver was negligent. This may include disobeying traffic signs, failing to follow the speed limit, or even disregarding weather or traffic conditions.
Mars' crossing over the median could potentially suffice for a finding of negligent driving. In fact, if it's determined she somehow crossed over the line intentionally, she could be liable for reckless driving.
Wrongful Death
The victims and their families will most likely file suits for negligence for their injuries in addition to a claim of wrongful death for the woman who died in the crash.
A wrongful death suit is designed to help the grieving family deal with the current and future expenses of loss.
When determining pecuniary loss, a court will consider the victim's age, earning capacity, life expectancy, health and intelligence, as well as the circumstances of the distributees.
Though the 86-year-old victim, Irene C. Ellisor, was alive and well prior to the crash, in the eyes of the law, her family's wrongful death recovery will be somewhat limited by virtue of her age, life expectancy and limited earning capacity.
That being said, a court would likely take into account any financial support she provided to her family.
Contributory Negligence
Virginia is one of only four states that still uses a contributory negligence standard, which can be pretty brutal. Basically, if you bear any responsibility at all for a car accident, even slightly, then you may be barred from recovery.
Here, Ellisor was not wearing a seatbelt at the time of the accident, according to the AP. If her failure to wear a seatbelt caused or contributed to her injuries and/or death, then her family could be barred from any recovery whatsoever.
Related Resources:
You Don't Have To Solve This on Your Own – Get a Lawyer's Help
Meeting with a lawyer can help you understand your options and how to best protect your rights. Visit our attorney directory to find a lawyer near you who can help.
Or contact an attorney near you:
Content For You