Northwest Flight 188: Possible Airline Negligence?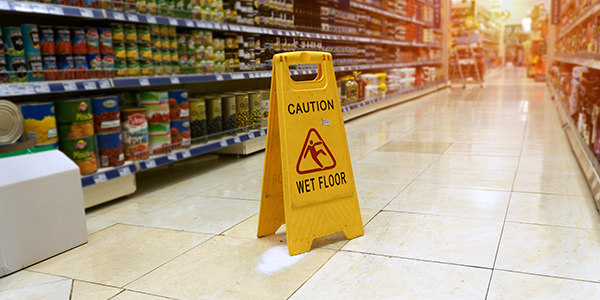 The Northwest pilots on Flight 188 who missed their destination by 150 miles because they were distracted by their laptops brings up the important question of negligence. Who would have been held responsible if the pilots had not landed that plane safely and injured the passengers?
Negligence is a term that many people use and have heard of; but do they really know what it means? The law of negligence requires that persons conduct themselves in a manner that conforms with certain standards of conduct. Where a person's actions violate those standards, the law requires the person to compensate someone who is injured as a result. In some instances, the law of negligence also covers a person's omission to act.
Negligence is "conduct that falls below the standard established by law for the protection of others against unreasonable risk of harm."
So what does that mean for the people who were on that flight if something happened? They would have had a claim against both the pilots and Northwest Airlines.
According to the Wall Street Journal: "The pilots have told investigators they became distracted, engaged in extensive conversation, opened up laptops in the cockpit and failed to monitor their aircraft's position or radio transmissions from controllers while cruising at 37,000 feet."
The pilots have clearly failed to conform to the standard of conduct of a reasonable pilot. They were too busy with their laptops to fly the plane. There have been other instances where such behavior has caused injuries and deaths to passengers.
According to CNN: "The Northwest incident has brought calls for the Federal Aviation Administration to impose tighter regulations on behavior in the cockpit. It's the latest in a series of accidents and incidents related to pilot inattention or distraction.
The pilots of a Colgan Air flight were idly chatting even as their plane descended below 10,000 feet near Buffalo, New York, in February, a National Transportation Safety Board investigation found. That plane crashed, killing the two pilots and 48 other people. Other factors, including icing and poor training, also appeared to play a role, the NTSB said.
Two Comair pilots were talking about their families and schedules just before their jet crashed while attempting to take off on the wrong runway in Lexington, Kentucky, in 2006, a transcript of cockpit conversations showed.
And NTSB investigators believe an inattentive crew ignored warning signals before the 2002 charter plane crash that killed Minnesota Sen. Paul Wellstone and seven other people."
Yet in spite of these scary instances of negligence, some do wish pilots would spend more attention protecting their passengers than they protecting themselves. Officials of the Air Line Pilots Association have announced this past Wednesday that they will be planning a response that will complain the FAA's decision to revoke the licenses of the pilots on Flight 188.
I say that as a passenger, that is even scarier than what the pilots on Flight 188 did.
Related Resources:
You Don't Have To Solve This on Your Own – Get a Lawyer's Help
Meeting with a lawyer can help you understand your options and how to best protect your rights. Visit our attorney directory to find a lawyer near you who can help.
Or contact an attorney near you: