Will Princeton's Meningitis Plan Prevent Lawsuits?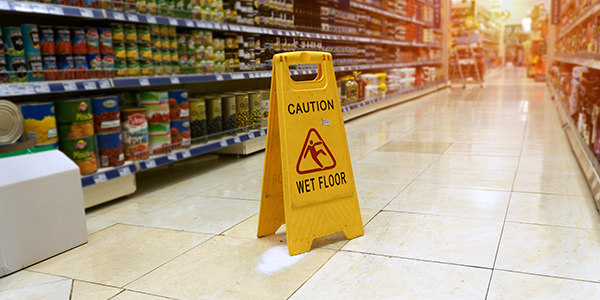 Princeton University plans to make a non-FDA-approved meningitis vaccine available to its students in December, prompting some to worry about the risks.
According to The Associated Press, Princeton is set to make the vaccine for Type B meningococcal bacteria available to undergraduates, some grad students, and employees with compromised immune systems in an attempt to curb a disease that is "sometimes deadly" on campus.
Although the vaccine is not mandatory, what legal trouble could Princeton potentially face from making this vaccine available?
Princeton Meningitis Scare
This change in health policy came after an outbreak of meningitis on the Princeton campus in March, which since then has generated six reported cases of infected students, reports the AP.
Meningitis comes in many forms, including fungal meningitis, which is not easily spread between persons. By contrast, bacterial meningitis is highly contagious, especially in dense areas like college campuses. An infection can cause brain damage and even death.
According to the AP, the Centers for Disease Control and Prevention (CDC) recommended, and the Food and Drug Administration (FDA) approved, Princeton's importation and possible use of the vaccine -- as the agencies did years ago with swine flu vaccines -- although the Type B meningitis vaccine is still pending FDA approval for use nationwide.
However, the vaccine has been approved for use in Europe and Australia, according to the AP.
Potential Lawsuits From New Vaccine
Some who are wary of vaccines view Princeton's plan as a form of experimental testing on unwitting college students. Mike Adams, editor of NaturalNews.com, argues that the vaccine's use transforms the student body into "vaccine lab rats" reminiscent of Nazi medical experiments. (Though again, the vaccines will be voluntary, not mandatory.)
Students who are potentially harmed by the school's administering of the vaccine may have cause to sue for negligence. For example, recipients could potentially argue that the lack of information on the vaccine prevented participants from giving informed consent for treatment.
If students are sickened by the vaccine, they could also try to sue the manufacturer, Swiss pharmaceutical giant Novartis. But their recovery would be limited by the Vaccine Act.
For Princeton, providing a vaccine could actually help to prevent lawsuits, as student deaths from meningitis have meant costly legal battles for other universities. As reported by The Post, an Ohio University student who died in 2010 of Type B meningitis might have been saved by this new vaccine, and so might the cost of her father's subsequent lawsuit.
Preventative care to prevent lawsuits seems like common sense, and despite liability, Princeton's plan could save lives.
Related Resources:
You Don't Have To Solve This on Your Own – Get a Lawyer's Help
Meeting with a lawyer can help you understand your options and how to best protect your rights. Visit our attorney directory to find a lawyer near you who can help.
Or contact an attorney near you: