10 Ways to Ruin Your Twitter Reputation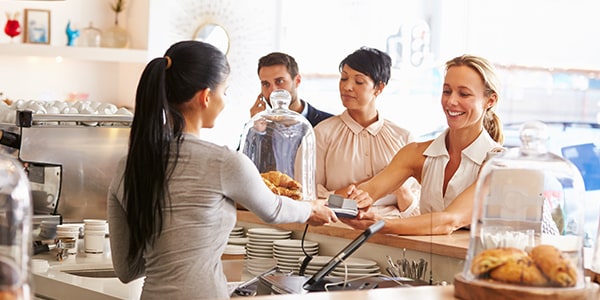 With Twitter transforming into a cornerstone of engagement for businesses, maintaining a strong Twitter reputation is key. But beware: A number of practices could be devastating to your Twitter reputation -- and to your business, according to Forbes.
Even Twitter itself isn't immune from committing a Twitter faux-pas. Just last week, the company "deeply apologized" for a mockup graphic that attributed fake tweets to some of its real users.
As many companies have learned the hard way, actions that are damaging to your Twitter reputation can go viral. Here are 10 ways to ruin your Twitter reputation that you'll want to avoid:
Expressing personal views. When your business' Twitter account expresses strong political opinions that may implicate legally protected groups, you make your business vulnerable to discrimination lawsuits.
Tweeting from the wrong account. If you're hell-bent on expressing personal thoughts or opinions, always make sure you're using a personal (non-business) Twitter account before doing so. If not, you may be violating your company's own social media policy.
Failing to disclose a paid endorsement. Remember, the Federal Trade Commission (FTC) has established guidelines that prohibit bloggers, celebrities and "word-of-mouth" marketers from endorsing products or services for pay without disclosure.
Tweeting before verifying. These days, news spreads so quickly that it's often shared before it's fact-checked. Retweeting false information can expose your business to legal liability such as defamation.
Posting inappropriate pictures. Inappropriate pictures can range from party shots to employees engaged in questionable acts. Sharing such photos opens a can of legal worms from the employees seen in those pictures.
Tweeting office gossip. Another way to draw the ire of employees is to air your dirty work laundry on social media. It's bad for morale and the company's overall reputation.
Faking a Twitter hack. Learn from Chipotle's 20th Anniversary PR #fail and never fake a hack, a writer with software company SAP wrote for Forbes. It will only make people question your data security. On that note...
Faking tweets. Learn from Twitter's aforementioned PR disaster and never fake tweets from real users. Falsely attributing tweets to real users is always a legal no-no.
Spamming with direct messages. Both customers and Twitter hate spam messages. In fact, the social media giant filed a federal lawsuit in San Francisco last year against notorious Twitter spammers.
Capitalizing on tragedy. It's poor form to spin tragedy or use a trending hashtag for personal gain. (Remember Kenneth Cole's Twitter fail during the Egyptian uprisings in 2011, as recounted by PRNewser?) Instead of appearing tacky or distasteful, show some respect.
Whether you're tweeting, poking, pinning or digging, remember: Professional decorum still exists -- even on social media.
Follow FindLaw for Consumers on Google+.
Related Resources:
You Don't Have To Solve This on Your Own – Get a Lawyer's Help
Meeting with a lawyer can help you understand your options and how to best protect your rights. Visit our attorney directory to find a lawyer near you who can help.
Or contact an attorney near you: