4 Ways Your Business Can Be a 'No-Selfie' Zone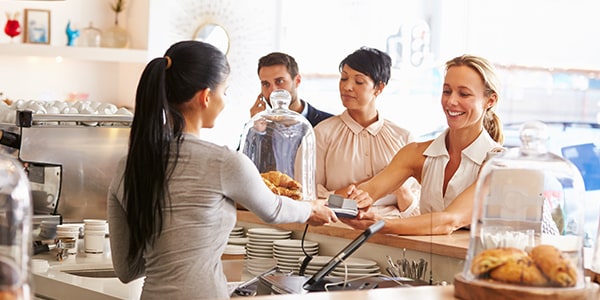 Businesses can do a few things to legally patrol the conduct of their customers, and some employers may be wondering how to make their workplace a "no-selfie" zone.
Selfies are so ubiquitous that even monkeys are taking them, but the law can protect your business from becoming a chaotic breeding ground of chattering narcissists.
Check out these ways your business can become a "no-selfie" zone:
1. Prohibit All Photography.
If you don't mind a broad approach to stopping selfies, then simply institute a "no photography" policy. In the olden days, this would have been easier to enforce, as it was far more difficult to surreptitiously snap a photo with a camera. Now, of course, selfies are mostly taken with smartphones, and it can be very difficult to tell when someone is texting, browsing, or taking a selfie.
Despite its difficulty to enforce, this kind of broad policy against any photography is completely legal, and you may actually gain some customer goodwill from those who feel their privacy is violated by shutterbugs.
2. Make Your Business Less Smartphone-Friendly.
Many businesses offer their customers free Wi-Fi, which allows patrons to more easily upload selfies without using their cellular data. If you want to turn a cold shoulder to the millenials and the digerati, you may want to consider simply not offering free Wi-Fi to customers.
A word of warning, however, if you're considering a cell signal blocker to keep your business free of cell phones entirely: According to the FCC, these devices are illegal.
3. Post a 'No-Selfies' Policy.
Similar to the "no photography" policy, you can just cut to the chase and boot anyone you see taking a selfie. Businesses can legally refuse service to customers for any non-discriminatory reason, and there are no laws protecting selfie-taking as some sort of civil right.
4. Don't Let Kids In.
Sure there are some adults who are obsessed with taking pictures of themselves on their phones, but it wouldn't be too much of a generalization to say that teens are the kings and queens of selfies. Restaurants have been successful in enforcing "no patrons under 18" policies, and it might just do the trick to rid your workplace of selfie-taking teenagers.
If you want to implement one of these methods, or have an even more radical approach in mind, give an experienced business attorney a ring. You don't want to have your business shut down over something as stupid as selfies.
Related Resources:
You Don't Have To Solve This on Your Own – Get a Lawyer's Help
Meeting with a lawyer can help you understand your options and how to best protect your rights. Visit our attorney directory to find a lawyer near you who can help.
Or contact an attorney near you:
Content For You