5 Legal Risks of Offering Free Alcohol to Employees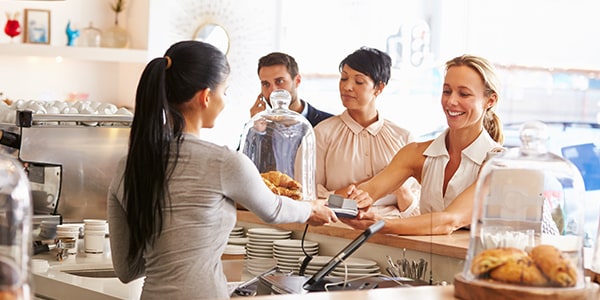 Not only does booze saturate everything from pop culture to our weekend plans, drinking and working have long been intertwined. From hoppy ales shipped across the world to aid troops because it was safer to drink than water and lightly fermented beers designed to refresh farmhands without getting them too tipsy to till the fields, to porters and stouts sustaining dock workers in the middle of their shifts and cocktails carts in midtown agency offices, a shot while on the clock has been as common as punching a timecard.
Nowadays it's "liquid lunches" and an office kegerator. And while unchecked consumption can lead to risky behavior, giving your employees access to alcohol can create some legal risks for your company. Here's a look at five of them:
1. Cocktails & Work Quality
While a happy hour beer or two in an office can open the doors to more creativity, there are certain jobs that don't mix well with alcohol. Slightly buzzed employees might be slightly quicker at creative problem-solving tasks, they're not quite as adept at tasks involving working memory. And you'll probably want to keep them away from heavy machinery.
2. Liquor & Legal Liability
It's one thing if your staff drinks at home, or even if they sneak a martini at lunch. It's quite another if you're the one providing the booze in the office, whether as a daily treat or an annual party favor. You could open up your small business to big social host liability, leaving you on the hook for injuries both at the workplace and, potentially, on the road or elsewhere after employees clock out.
3. Ales & Alcoholic Accommodations
Alcoholism and alcohol dependence is a disability under the Americans with Disabilities Act. No, employers aren't required to provide booze to alcoholic employees -- quite the opposite -- they must make reasonable accommodations for recovering addicts and alcoholics. This normally looks like allowing those workers time to attend meetings and other treatment, it can be a bad look if a recovering employee is surrounded by free-flowing booze at the office.
4. Hooch & Harassment
If you haven't noticed, sexual harassment has been in the news a little lately. From out-of-control startups to pervasive toxic corporate cultures at big firms, the stories are too numerous to count, and the last thing you want as a small business owner is your company name associated with sexual harassment or sexual assault. While alcohol's connection to harassment may be more correlation than causation, it can be a factor, so be careful.
5. Libations and Workers' Compensation
And if one of your employees is hurt on the job while intoxicated, or even just imbibing? Or says your free booze caused their alcoholism? Workers comp insurance may cover that, and then again, you might face civil liability as well.
This is not to say that a little responsible consumption while on the clock is necessarily a bad idea. But keep these issues in mind when deciding whether to give free alcohol to employees, and maybe contact an employment attorney before doing so.
Related Resources:
You Don't Have To Solve This on Your Own – Get a Lawyer's Help
Meeting with a lawyer can help you understand your options and how to best protect your rights. Visit our attorney directory to find a lawyer near you who can help.
Or contact an attorney near you:
Content For You