5 Tips on Becoming a Wal-Mart Supplier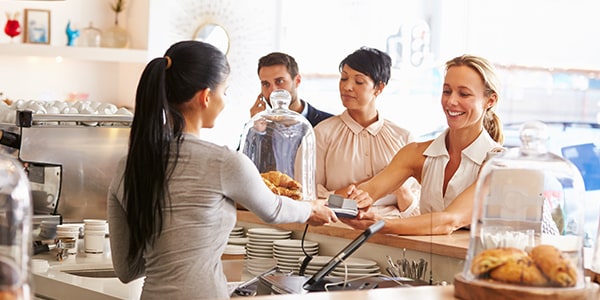 To be one of the 57,000 suppliers peddling their goods to the Wal-Mart franchise may be a small business owner's dream. But even in the excitement of the moment, it is prudent to take a good look at the vendor agreement and understand what you and your business are contracting into.
Wal-Mart is known for its highly structured process of negotiating with suppliers and working to bring down the bottom line. The following tips are compiled from articles written to share the inside track with would-be suppliers standing in line to service the world's largest retailer.
Join the supplier-development team. This is a free resource offered by Wal-mart to facilitate partnerships between less-experienced Wal-Mart suppliers and managers and buyers. Especially for small businesses who may not enjoy the benefit of having a staff of in-house counsel, this program is a key way to become better informed about the process of selling to Wal-Mart as well as to develop lasting connections with other suppliers. Wal-Mart offers this networking opportunity as a way to improve efficiencies and ultimately benefit their bottom dollar, but suppliers can improve their supply-chain mechanics through collaboration, which can put them in a better position to retain those major contracts with Wal-Mart.


Decide whether you want to be a Wal-Mart supplier. The next stage is weighing out the contract, or vendor agreement. The boilerplate language is written for Wal-Mart's benefit and on the whole will be non-negotiable. Wal-Mart is known for haggling for the lowest price from their suppliers, so review the terms and crunch the numbers to decide whether your small business can sustain the commitment. Wal-Mart usually starts new suppliers out in a local market to test the waters before expanding to national distribution. The initial run may be in the range of fifty stores serving a particular region.


Focus on a broad customer base. Wal-Mart only works with suppliers who rely on 3/4 of their business coming outside of Wal-Mart. It is key for suppliers to be able to demonstrate to the mega-store their understanding of regions and engaging potential markets as well as showing an understanding of national trends and ability to adapt to large-scale changes.


Find a Mentor. To land and continue a contract with Wal-Mart is no simple feat---and who better to turn to than someone who has been in your shoes. It will enable you to ask questions and understand supply-chain operations at a more meaningful level.


Wait for it. A signature and handshake on a vendor agreement does not commit Wal-Mart to making a purchase---suppliers will have to wait for a purchase order for that.
Related Resources:
You Don't Have To Solve This on Your Own – Get a Lawyer's Help
Meeting with a lawyer can help you understand your options and how to best protect your rights. Visit our attorney directory to find a lawyer near you who can help.
Or contact an attorney near you: