5 Tips for Handling Rowdy Spring Breakers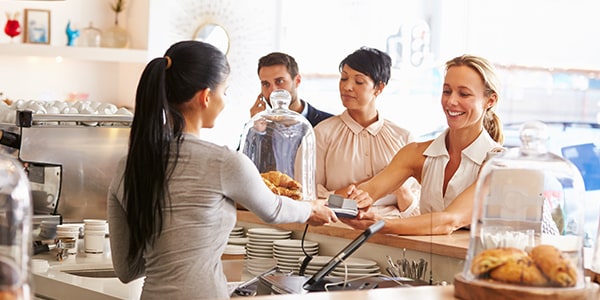 Spring Break can be a boon for many small business owners -- especially in Spring Break locations like South Padre Island or Daytona Beach -- but what happens when rowdy patrons start wreaking havoc?
Don't feel trapped by Spring Breakers, remember these five tips:
1. You Can Refuse Service for (Almost) Any Reason.
If you are worried about rowdy teens and 20-somethings invading your business like so many drunk bulls in china shops, take a deep breath. You can refuse service to the loud and obnoxious, and just anyone else who is threatening to ruin the atmosphere of your business -- so long as it isn't illegal discrimination.
State and local laws may be more expansive on this topic, but most employers should be within their rights to boot noisy, boisterous Spring Breakers.
2. You Can Stop Selfies.
Spring Breakers may want to use your business as the backdrop for a #SpringBreakSelfie or Vine video, but it's perfectly legal to enforce a no-photography policy.
3. Consider Raising the Drinking Age at Your Establishment.
The minimum drinking age in all states is 21, but that doesn't mean you have to offer all 21-year-olds cheap booze. At least one bar in New York made waves by raising its drinking age to 25 in response to neighbors' complaints about noise.
However, it could potentially be considered age discrimination to refuse to serve 21-year-olds, so as an alternative, consider giving the older crowd a heavy drink discount.
4. No Shirt, No Cash, No Way.
Similar to booting loud and obnoxious patrons, a business can also impose dress codes on patrons. This means being able to turn away hordes of midriff-baring, barefoot Spring Breakers who don't plan on buying anything.
5. Feel Free to Call the Cops.
Drunken Spring Break shenanigans aren't for small business owners to sort out -- that's why we all pay taxes. Calling the police is also a perfect solution for avoiding liability from bar fights. The longer a drunken brawl goes on, the more likely a Spring Breaker is going to get seriously injured. And if your business served them, they may turn around and sue you. Put your tax money to work instead and call the cops.
If you have any other legal worries about Spring Breakers, consult an experienced business attorney near you.
Follow FindLaw for Consumers on Google+.
Related Resources:
You Don't Have To Solve This on Your Own – Get a Lawyer's Help
Meeting with a lawyer can help you understand your options and how to best protect your rights. Visit our attorney directory to find a lawyer near you who can help.
Or contact an attorney near you: