5 Tips for Hiring and Paying Seasonal Workers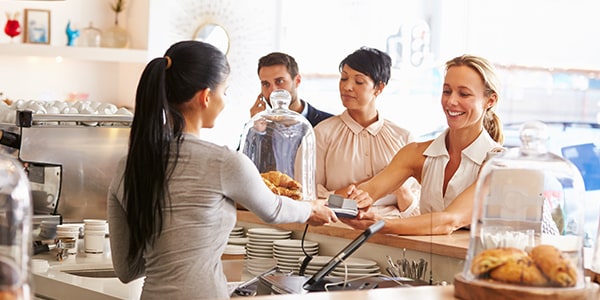 The holidays are right around the corner. Most small business owners, especially those in retail, depend on the holiday shopping season to meet their year-end goals. However, while a small business may have a solid team of workers for 11 months a year, the time from Thanksgiving to Christmas often requires adding seasonal or temporary workers to the team.
If your business is considering hiring seasonal or temporary workers, the following 5 tips will help you figure out what to do.
1. Review Prior Holiday Seasons to Predict the Current Season's Needs
While it is not guaranteed to make sure you will have adequate staff and inventory on hand, reviewing your previous years' holiday seasons can help you determine just how much help you will need. You can check the number of transactions that occurred, as well as your revenue, overhead, and profits. Spend some time working the numbers so you know what you can afford to spend on extra help, and also so you can know what sort of return to expect from that spend.
2. Talk to Senior Staff
After reviewing your prior years' bookkeeping, talk to your employees who have been with you for those prior years. They may be able to provide you with the insights you need to make the best decision for how many employees you need for particular times. Ask them if they think being short staffed in prior years led to a loss in sales, dissatisfied customers, theft, and/or customer or employee injuries (Black Friday can get crazy).
Additionally, talking to your staff may help you find temporary workers who are friends or relatives of your current employees. Hiring people who your employees know has a couple benefits: 1. They are already somewhat familiar with the job or have someone they know to turn to for help; and 2. There is an added layer of trust in that the seasonal employee has a connection to a regular employee, and therefore will be less likely to steal, skip work, or misbehave as it would reflect poorly on their connection.
3. Follow the Law
Seasonal, holiday, or temporary workers should all be treated as if they were being hired for regular positions. That means tax forms, workers compensation, unemployment, minimum wage, and depending on local laws, health insurance and sick leave.
Don't try to get away with hiring a seasonal employee as an independent contractor if none of your other employees are independent contractors. If you are going to hire an independent contractor to help, make sure you know what you are doing, as the last thing you want after a good (or bad) holiday season is a lawsuit for unpaid wages from a mis-classified employee.
4. The Easy Method
If you don't want to deal with placing an ad, conducting interviews, and then completing all the paperwork when you finally find someone to hire, you can consider using a placement or staffing agency. Using an agency allows you to simply pay the agency to get a worker while the agency takes care of taxes, payroll, and all the other legal mumbo-jumbo. While this seems much easier, it will likely cost more than doing it all yourself as agencies do charge a premium for their services.
5. Be Honest to Seasonal Hires
While you may want to get the best available workers, be honest when hiring seasonal help. Let the workers know they are being hired for a temporary period of time. Although it is likely an employee will not be as devoted if they know the job is temporary, you can let them know that you will be happy to provide a reference, or perhaps allow them to take the same employee discount as regular employees.
Lastly, a bonus tip: start the process as early as possible, so that you can make sure your temporary workers are trained and ready for the Black Friday rush.
Related Resources:
You Don't Have To Solve This on Your Own – Get a Lawyer's Help
Meeting with a lawyer can help you understand your options and how to best protect your rights. Visit our attorney directory to find a lawyer near you who can help.
Or contact an attorney near you: