Agents and Contracts: 5 Legal Considerations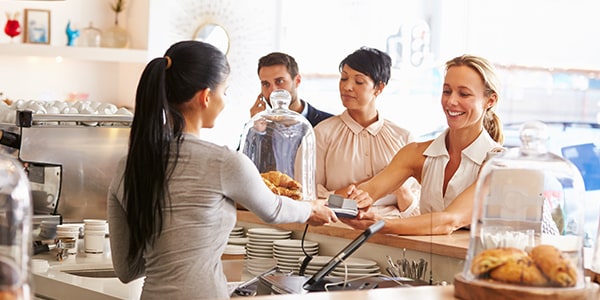 Businesses often use agents to enter into contracts on matters both mundane and important -- even matters that can make or break a fledgling company.
When one of these agreements goes sour, a small business may be left on the hook for the slip-up of an employee who was vested with the power to enter into an agreement on the company's behalf.
Still, small business owners must delegate responsibilities to succeed. So here are five legal considerations when dealing with agents and contracts:
1. Who Has Authority?
You may have many employees working for your business, so it's important to know which ones are authorized to act on behalf of your company.
The relationship between a business owner and his agent is often defined by contract (i.e., the employment contract), but an employer may also imply authority based on an employee's duties.
Unless it is explicitly defined otherwise, most employees -- and even some independent contractors -- will have authority to act on your company's behalf, and that includes entering into contracts.
2. Who Is Liable?
Just like when an employee crashes the company truck, an employer is liable for those acts that an employee undertakes with the company's authority.
If an employee, vested with the company's authority, violates the terms of a contract or interferes with a pre-existing arrangement, then the employer will be held liable for any contract or tort damages.
3. What Is Apparent Authority?
When an employer authorizes an employee to enter into agreements or make decisions on behalf of a business, that is actual authority. But an employee acting as if she has authority is said to have apparent authority.
As an experienced contracts lawyer would tell you, companies can be just as liable if customers or clients have relied on employees' apparent authority to enter into a contract.
4. How Do You Know an Agent Has Authority?
It is very easy for small business owners to be bamboozled by individual sales agents claiming to represent a larger company. In one recent case, a small business owner in Texas claims she was tricked into cutting a sales rep a $3,000 deposit check for a sign that was ultimately not feasible, reports Lubbock's KCBD-TV.
Although the Texas business owner can likely recover from the company for the actions of its representative, it's best to avoid dealing with shady sales associates and never write one a personal check for a business expense.
5. Who Can Review a Contract for Me?
Once you figure out whether an agent has authority to enter into a contract, you'll want to get that contract reviewed. By using a prepaid legal plan like those offered by LegalStreet, you can get an attorney to review your contract (up to 10 pages) and answer questions on a wide range of legal topics. With plans starting at less than $13 a month, such legal peace of mind may be well worth the price.
(Disclosure: LegalStreet and FindLaw.com are owned by the same company.)
Follow FindLaw for Consumers on Google+.
Related Resources:
You Don't Have To Solve This on Your Own – Get a Lawyer's Help
Meeting with a lawyer can help you understand your options and how to best protect your rights. Visit our attorney directory to find a lawyer near you who can help.
Or contact an attorney near you: