Are 'Microaggressions' Costing Your Business?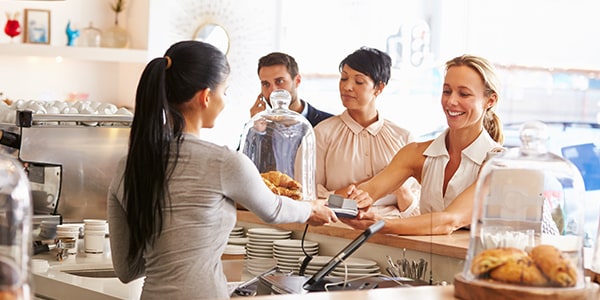 Business owners shouldn't tolerate racial slurs or jokes in the office, but microaggressions may be sliding past their radars -- and costing their businesses.
Microaggressions are seemingly slight forms of non-physical aggression using bias or stereotypes to call attention to a person's (usually racial) differences. Writing for The Huffington Post, John Fitzgerald Gates notes that "[m]icroagressions are the negative assumptions we make about people that limit their humanity and value."
What should business owners know about microaggresions, and how can they potentially cost your business?
What Are Microaggressions?
Microaggresions are a more insidious form of racism that subtly infects many workplaces. While it may be easy to prevent your employees from using racial slurs with customers and co-workers, microaggresions may be much harder to spot.
For example, Gates says one of the more common microaggresions directed toward African American employees is being told, "You're very articulate." While in a vacuum this may seem like a compliment, it's really akin to saying, "You're a credit to your race" or "You're one of the good ones."
The term "microaggression" was first proposed by psychiatrist Chester M. Pierce in the 1970s, but in the past four decades, the term has been used to categorize the seemingly small racial slights that can have a tremendous impact in the workplace.
Microaggressions can extend to gender and sexual bias as well. Gates reminds us that GM CEO Mary Barra was recently asked in an interview with NBC's Matt Lauer "if she could be a good mother and effective CEO of a major company." Imagine how many people have asked Donald Trump or Mark Cuban: "Is it hard to be the boss and be a dad?"
Potential Costs of Microaggressions
Microaggressions can also have real financial costs on employers who ignore them. For example, they can lead to:
Lost productivity. The "soft bigotry" of microaggressions has real costs -- $450 to $550 billion in U.S. workforce productivity according to Gallup.
Low morale. It's that thing that keeps people from working just hard enough not to get fired, and all the transparency in the world won't save employees from fleeing a toxic office environment.
Claims of a hostile work environment. In some cases, microaggresions can add up to a big employment discrimination lawsuit by contributing to a hostile work environment.
Employers should try to take notice of these microaggresions in their workplaces, as it may prove to be the key to a happy and less costly office culture.
Follow FindLaw for Consumers on Google+.
Related Resources:
You Don't Have To Solve This on Your Own – Get a Lawyer's Help
Meeting with a lawyer can help you understand your options and how to best protect your rights. Visit our attorney directory to find a lawyer near you who can help.
Or contact an attorney near you:
Content For You