Are You Liable For April Fool's Jokes At Work?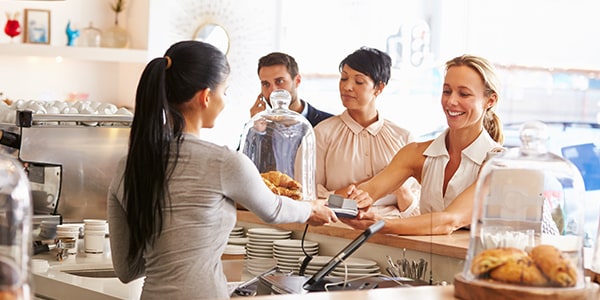 Every year the Internet comes alive with great and horrible April Fool's Day jokes. From announcing fake products to fake deaths, these jokes can sometimes backfire.
For April Fool's this year, Tesla announced the launch of the Model W. The press release jokes that the Model W is a watch that can tell the date, is adjustable, and can "tell the time no matter where you are on Earth." Despite it being a joke, the press release caused Tesla's stock prices to jump $1.50 within the last five minutes of trading. The stock then fell back down, but in that time, many people lost money because they were duped by the joke.
A good joke will get a few laughs, but a bad joke may land you in legal hot water. Here are some ways April Fool's jokes might hurt your business:
Angry Employees
This year, one law firm played with its employees' hearts. The firm, Weil Gotshal, announced a new email policy that would ban emails being sent between 11 p.m. and 6 a.m. In a work environment where lawyers work 12-16 hours a day, it was almost cruel to tease about work-life balance. When the firm's lawyers found out the new policy was a hoax, there was an immediate backlash and a lot of anger.
The firm eventually apologized. As punishment for their thoughtless joke, they should have to adopt the joke email policy. Serves them right.
Employee Injuries
If an employee gets injured at work because of an April Fool's joke, you can expect to be stuck with the medical bills and a workers' compensation claim. The "horseplay doctrine" entitles an employee to workers' compensation benefits if he is the victim of on-the job horseplay. You are still responsible if the prankster was another employee.
Even though it will make you a spoil sport, protect yourself and your employees by discouraging any April Fool's Day pranks in the workplace.
Discrimination and Harassment Lawsuits
April Fool's Day may be fun and games. But, jokes and taunts that may be appropriate at home can be considered harassment or discrimination in the workplace. Your employee's jokes about gender, race, age, or sexual orientation could get you sued.
In one case, a man sued Walmart for age discrimination when the man's supervisors teased and taunted him by calling him "old guy" and "old food guy." The comments may seem harmless, but the man claimed that they violated the Age Discrimination in Employment Act. Walmart settled the lawsuit and agreed to pay $150,000.
If April Fool's Day's slapstick humor gets you slapped with a lawsuit, an experienced employment law attorney may be able to help.
Related Resources:
You Don't Have To Solve This on Your Own – Get a Lawyer's Help
Meeting with a lawyer can help you understand your options and how to best protect your rights. Visit our attorney directory to find a lawyer near you who can help.
Or contact an attorney near you: