B&N 'Browsewrap' Ruling: 3 Things Business Owners Should Know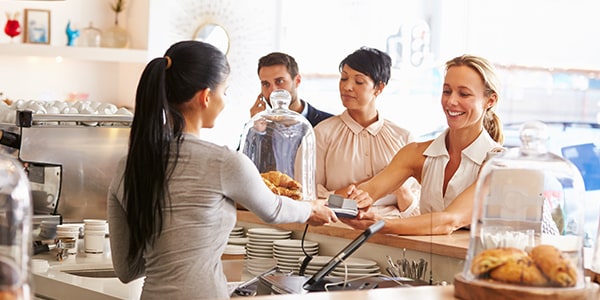 Barnes & Noble had to swallow a bitter pill in federal court on Monday, when a federal appeals court held that the retailer couldn't enforce legal provisions buried behind a link hidden on its website -- also known as a "browsewrap" agreement.
Almost every major company has an arbitration provision included in its website's Terms of Use, and B&N was no exception. However, as The Recorder reports, the onus is on the business to give notice of these terms. Consumers aren't likely legally bound by terms which are not conspicuously presented to them.
Though this new ruling by the 9th U.S. Circuit Court of Appeals technically only affects states within the circuit, it offers some insight as to what courts are looking for when it comes to "browsewrap" agreements. Here are three things business owners need to know:
1. Terms of Use Must Be More Than Just a Link.
"Browsewrap" agreements like B&N's were rejected by the Ninth Circuit because they don't give consumers actual notice of the legal terms they are agreeing to be bound by. These agreements are similar to "clickwrap" or "clickthrough" contracts where software users are asked to click "agree" to a software's legal terms before being allowed to use the product or service. But while these "clickwrap" agreements may be annoying to customers, businesses which employ them are typically giving consumers notice of their legal terms (whether they actually read them or not).
However the Terms of Use are presented, they must be presented as more than just an innocuous link.
No customer will appreciate being forced into arbitration, and your company might look underhanded if an arbitration provision is slipped into a hidden agreement.
As you may recall, General Mills got a taste of its own legal dealings when customers were told they could be bound to arbitration simply by "liking" the company on Facebook. The company ended up eating its words (which weren't soggy in milk) and changing its policy. It may be a good idea for your business to avoid hidden arbitration provisions in the first place.
3. There Are Alternatives.
Since it's wise to give your customers notice of your legal terms and conditions, here are some alternatives to the B&N-style "browsewrap":
Pop-up windows containing legal terms,
Forcing acknowledgement of legal terms at login,
Email messages with major changes to legal terms, and/or
Announcing updates conspicuously on the main page.
If you need help deciding which method will both protect your business and avoid annoying your customers, contact a business attorney.
Related Resources:
You Don't Have To Solve This on Your Own – Get a Lawyer's Help
Meeting with a lawyer can help you understand your options and how to best protect your rights. Visit our attorney directory to find a lawyer near you who can help.
Or contact an attorney near you: