California Pool Hall Would Rather Close Than Become ADA-Compliant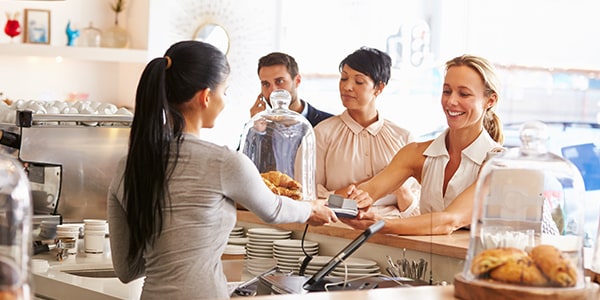 The Americans with Disabilities Act requires that public accommodations must provide reasonable modifications in their policies, or procedures for those with disabilities and remove structural, architectural, and communication barriers when such removal is "easily accomplishable and able to be carried out without much difficulty and expense." The Act also allows a private person to bring a lawsuit to enforce these requirements.
And while increasing access for disabled persons is essential, even the best intentions can be manipulated for personal gain. That's what Mike Murphy, owner of Jointed Cue Billiards in Sacramento, California, thinks is happening. The pool hall was sued by Scott Johnson, a quadriplegic attorney who claims the location is not ADA-compliant. Rather than upgrade the facilities or settle with Johnson, however, Murphy is closing the 50-year-old pool hall down.
No Benefit to the Disabled Community
"He's using that as an advantage to benefit himself," Murphy told the Sacramento Bee. "Nothing this guy ever does is to benefit the disabled community. He's using (the law) to benefit himself." According to the paper, Johnson is listed as a plaintiff in over 2,000 federal ADA lawsuits -- all filed in the same district that includes Sacramento -- and routinely settles with defendants out of court for $4,000 to $6,000.
His attorney Russell Handy, however, pushed back on Murphy's characterizations:
"The fact that the ADA was passed 28 years ago and that businesses still flagrantly violate the law is frustrating to him and many persons who use wheelchairs for mobility," Handy said. "As for making money for himself -- Mr. Johnson has never stated this as a primary motivation but I cannot help but believe that it is gratifying to Mr. Johnson that he is compensated for his effort and for the infringement upon his civil rights."
Murphy also claims that, while many disabled persons -- including those in wheelchairs -- have been able to access the pool hall facilities, Johnson has never been one of them. Handy alleges that Johnson has eaten lunch at the attached restaurant.
Not Getting Anything
So why not just bring the Jointed Cue up to code? Murphy says he'd have to pay Johnson up to $20,000 ($4,000 each for allegedly five visits where a violation was cited) and another $60,000 to remodel the building -- more than the business is allegedly worth. "He's going to try to get me to pay, but good luck with that," Murphy said. "He's not getting anything from me." And thus "the mecca for pool on the West Coast," as Murphy called it, is closing its doors.
Even if Johnson's motives are pure, he's seen his fair share of controversy. He was sued in 2012 for "grotesque" sexual harassment of female employees. "He controlled and oppressed them as females to perform sexually erotic attendant care on him under false pretenses -- of being a quadriplegic attorney," attorney Catherine Corfee wrote in a declaration in the case. "While feeling disturbed in having to do this, they thought they had to because he was disabled and an attorney so it was OK. They had no idea it constituted sexual harassment and discrimination."
Whatever you think of Johnson's lawsuits, it's a reminder to small business owners to confirm whether your business is ADA-compliant (a local attorney can help), and whether you're ready to shut up shop before upgrading your facilities.
Related Resources:
You Don't Have To Solve This on Your Own – Get a Lawyer's Help
Meeting with a lawyer can help you understand your options and how to best protect your rights. Visit our attorney directory to find a lawyer near you who can help.
Or contact an attorney near you: