Can Customers Sign Liability Waivers or Contracts While Drunk?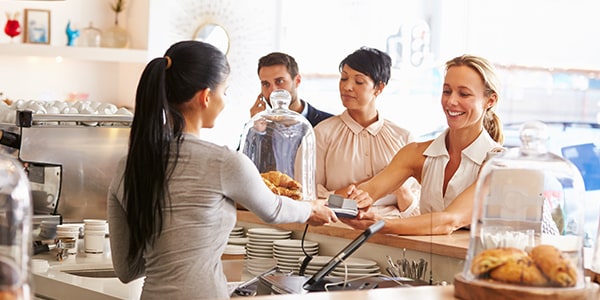 The age old practice of boozing and schmoozing may not be as socially acceptable during the workday as it once was, but that doesn't mean you can't knock a few back during negotiations, or after-hours. However, when it comes time to sign contracts or agreements, making sure the person signing can keep their pen within the lines on the page is rather important.
Whether you are signing up a new client, customer, or business partner, not allowing potential agreements to be executed while intoxicated could save you from a potential legal battle over advantageous terms, or overall contract enforceability. The missed opportunities from not allowing contracts to be signed while people are drunk are likely negligible, especially when compared to the potential pitfalls and costs of litigating contract enforceability.
Buzzed vs. Fall Down Drunk Agreements
Typically, unless a person is so drunk that they cannot comprehend what they are doing, a contract that they sign will be enforceable. As such, it's probably okay to sign agreements after a drink or two. However, even when a person is fall-down drunk, many agreements will still be enforceable, such as the agreement to pay a bar tab with a credit card, or the agreement to pay for a ride home in a taxi or ride-share, or even an agreement to bind a city to a $1 million contract.
Unless a person was involuntarily intoxicated, such as when someone is drugged, courts generally assume that individuals assume the risk of making bad decisions while drunk. However, bad decisions are different than an individual being taken advantage of, or tricked.
Waiver or Traitor
When it comes to a contract or agreement being signed by a customer, in person, at a business, and the business knows the customer is drunk, problems can arise if a business is not careful. This is often seen in the context of injury liability waivers, but can also extend to sales and service agreements.
While courts generally enforce contracts against intoxicated individuals, if the non-intoxicated individual, or business, stands to gain the most by the agreement, and exerted undue influence, took advantage of, or tricked the person due to their drunkenness, the contract can be declared unenforceable.
Businesses that commissioned sales persons need to be particularly careful as earning a commission from convincing a drunk person to purchase something has a bad stench to it. Additionally, a drunk individual may have legal claims against a business for unfair business practices if they are tricked into signing an agreement.
Related Resources:
You Don't Have To Solve This on Your Own – Get a Lawyer's Help
Meeting with a lawyer can help you understand your options and how to best protect your rights. Visit our attorney directory to find a lawyer near you who can help.
Or contact an attorney near you: