Can I Sue a Former Employee for a 1-Star Review?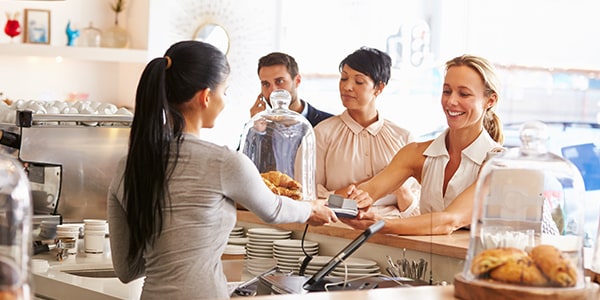 As more and more consumers use review sites to choose everything from restaurants to contractors to daycare, businesses rely on the positive reviews posted on those sites to attract more customers. And they lament the negative ones.
Most businesses probably expect a few negative customer reviews. But what if an ex-employee writes a bad review? Do you have to just put up with everyone's right to voice their opinions, or do some go too far? Can you sue a former employee for a 1-star review? It's definitely a possibility.
What Is a Non-Disparagement Clause?
Generally, people are allowed to voice their opinions and share their experiences about where they worked. However, it is possible to sign away those rights to a certain extent. For example, a company might have its employees agree not to share trade secrets, or not to work for a competitor for a certain amount of time.
Similarly, non-disparagement clauses are becoming more and more popular. These clauses are included in some employee or severance contracts and say that the employee agrees not to disparage the business, through negative Yelp reviews or otherwise. If the employee signs the agreement, then technically they can be sued for breach of contract if they write that 1-star review.
This applies even if the employee's comments are stating true facts, as long as the contract doesn't limit the disparaging words to false statements. Besides, false, disparaging comments are already covered by defamation laws (libel and slander), so if you can prove an employee wrote a 1-star review stating false facts, you'd sue them for libel.
Is It Enforceable?
If you had your employee sign a contract that included a non-disparagement clause, the next question is whether that contract or that clause is enforceable. The answer to that question will largely come down to the wording used in the contract, the parties involved in forming the agreement, the persuasiveness of your attorney, and the state in which you live (these types of contract questions are governed by state law).
For example, if the wording used in the contract is overly broad, the court may find that the disparagement clause prohibits too much speech. Or if there was significant inequality of bargaining power between the company and the employee, the court may decide that enforcing the contract would be unconscionable.
If you're dealing with a former employee who's saying disparaging things about your business, contact an experienced attorney familiar with contract law in your state to see if you have a viable case.
Related Resources:
You Don't Have To Solve This on Your Own – Get a Lawyer's Help
Meeting with a lawyer can help you understand your options and how to best protect your rights. Visit our attorney directory to find a lawyer near you who can help.
Or contact an attorney near you: