Can Your Company Avoid Biometric Privacy Lawsuits?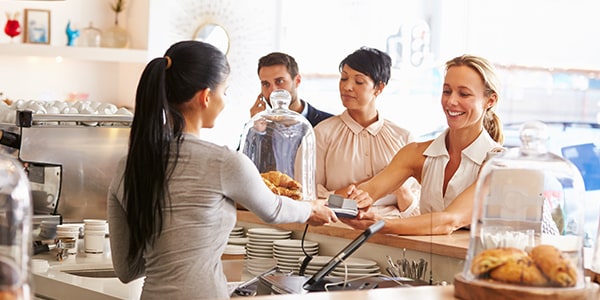 Biometrics has been all the rage the last few years, offering a good way to ditch your "Password1" password for something uniquely identifiable and entirely yours. Businesses have increasingly adopted biometrics to replace tickets, employee ID badges, time clocks, and customers struggling to remember a password before purchasing a product.
So what's the catch? Recently, there's been a rise in class action lawsuits alleging companies are misusing biometric data belonging to patrons, employees, and more. It's gotten some business facing unwelcome attention and potential legal liability as a result.
Biometrics and Businesses
Many companies use biometrics to identify patrons, employees, and other persons as part of their operations. It allows patrons to make purchases with a scan of their finger, event venues to identity season pass or ticket holders, and airliners to board passengers faster. It's also an easier way to have employees log time at a physical location.
Rise in Biometric Class Action Lawsuits
Many states regulate the use of biometric information. But Illinois's is the one involved in class actions. The Illinois's Biometric Information Privacy Act (BIPA) requires companies collecting biometric information to have a written policy on using biometric information, provide notice, and -- importantly -- obtain a written release for each person whose biometrics are handled by the company. Additional rules govern disclosure and selling biometrics is prohibited.
Here's the rub. While other states have biometric laws, Illinois's version has what lawyers call 'teeth.' BIPA gives 'any person aggrieved by a violation [...] a right of action' to sue 'an offending party.' And it provides damages of $1,000 per negligent violation and $5,000 per intentional or reckless violation -- as well as reasonable attorneys' fees to a prevailing party.
Avoiding Biometric Lawsuits
Review your company's use of biometric information and determine what (if any) laws apply to handling it. If doing so is anything other than a quick exercise for your company, consider consulting a local business lawyer.
Related Resources
You Don't Have To Solve This on Your Own – Get a Lawyer's Help
Meeting with a lawyer can help you understand your options and how to best protect your rights. Visit our attorney directory to find a lawyer near you who can help.
Or contact an attorney near you: