Chipotle Diaper-Changing Debate: 3 Lessons for Business Owners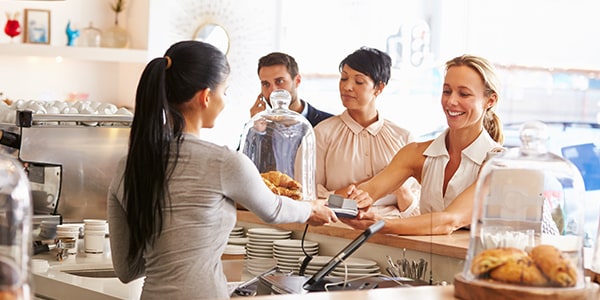 A dining area diaper-change at a Chipotle is generating headlines and polarizing supporters on both sides of this somewhat messy issue.
A man and his family were eating at an unidentified Chipotle restaurant where his wife took the couple's 16-month old daughter to the restroom for a diaper change, reports The Consumerist. Discovering that the bathroom had no changing table, the mom decided to change her child's diaper on top of one of the restaurant's tables. After being admonished by employees, the child's father began an angry letter-writing campaign to Chipotle HQ, forwarding a copy to The Consumerist, and setting off a firestorm of online coverage.
What can this somewhat unappetizing incident and the subsequent back and forth between the aggrieved couple and Chipotle teach business owners? Here are three potential lessons:
Have changing tables, or a clear policy about diaper changes. There are no federal or state laws requiring businesses provide diaper changing tables (although California is considering a law requiring businesses that do to have tables in both men's and women's restrooms), but doing so might be a good idea if you cater to or are trying to attract families into your business. If you choose not to, however, having a clear policy regarding when and how diaper changes are to be conducted inside the business can help employees be able to deal with the issue if and when it arises.
Educate your employees on health regulations. Although some are saying that Chipotle employees should not have admonished the couple for their table-top diaper change, allowing eating surfaces to come into contact with human waste may be a violation of local or state health regulations. Employees, especially those in food service, should be trained to spot and avoid potential code violations and refuse to serve customers who won't abide by your local health and safety laws or your business' policies.
Don't get baited into a battle of words. In situations when customers are angry, killing the problem with kindness is usually the best policy, especially when your response may be posted online for millions of other potential customers to see. The usually snarky Gawker congratulated Chipotle for their "rather reasonable response" to the father's letter; the company agreed with several of the concerns he raised and promised to work to solve the customer's problem. It's also important to avoid relying on template or other boilerplate responses, such as United Airlines' infamous fill-in-the-blank apology letter.
Chipotle told The Consumerist that its restaurants don't normally provide changing tables. But the company is in the process of incorporating changing tables into their restaurants by testing them in "a handful" of locations.
Follow FindLaw for Consumers on Google+.
Related Resources:
You Don't Have To Solve This on Your Own – Get a Lawyer's Help
Meeting with a lawyer can help you understand your options and how to best protect your rights. Visit our attorney directory to find a lawyer near you who can help.
Or contact an attorney near you: