Chipotle Sued for Covering Up Bathroom Spying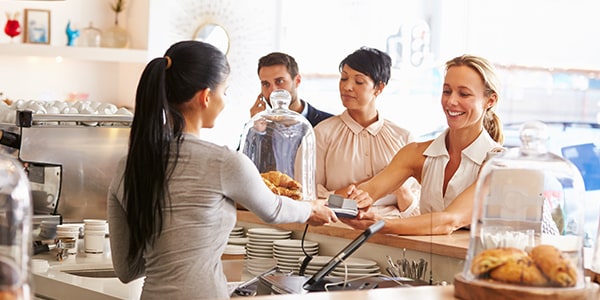 Last month, an 18-year-old manager of a Texas Chipotle was arrested for placing a spy camera in the women's bathroom. Joanny Castillo was charged with invasive visual recording, but that wasn't the end for him or for the company.
A new lawsuit claims the location's general manager, along with Chipotle upper management, attempted to cover up the spying scandal, going so far as to direct another manager to get off the phone with police when she called to report the incident.
Wouldn't Be Prudent
The allegations in the lawsuit, filed by a female customer and her minor child, are not kind to Chipotle's in-store management or their superiors. After a female employee discovered a spy cam in the women's restroom for the second time and suspecting that it was Castillo who had placed the camera in the women's restroom, she turned it over to Castillo's boss, general manager Franco Diaz. But instead of contacting law enforcement or upper management, Diaz took the camera home with him to, as the lawsuit alleges, "presumably engage in self-gratification while watching the video footage of exposed women and children."
It wasn't until the employee reported it to another manager that Chipotle higher ups, in the form of Team Leader Juan Hernandez and Restauranteur Irma Valenzuela, were brought in. According to the suit, both Hernandez and Valenzuela attempted to persuade the manager that "it would not be prudent" to call the police and even urged her to hang up after she dialed 911.
It's Not the Crime -- It's the Cover-Up
But the lawsuit's allegations don't end there:
The cover-up includes, but is not limited to, the following: (1) attempting to blame customers for planting the recording device, (2) destroying SIM cards which contained graphic images of the women and children undressing and using the restroom, (3) mandating that none of the Chipotle managers and employees with knowledge of the visual recording scandal notify anyone, including law enforcement, (4) the General Manager allowing another member of Management to take the video recorder home in an attempt to destroy evidence and to undoubtedly engage in self-gratification from viewing the videos of the women and children undressing and using the restroom, (5) by continuing to allow the general manager who was involved in the cover-up to continue working in a managerial capacity for over two months after the invasive video recording scandal was uncovered, (6) by removing interoffice emails which advised a Manager, who was a co-conspirator and close friend of one of the sexual predators, of the names of Chipotle employees and former employees complaining of the scandal that were provided to Chipotle by Plaintiffs' counsel in confidence in an attempt to resolve Plaintiffs' claims without resorting to a lawsuit, and (7) by refusing to notify any of its employees and/or customers, including children, who had no knowledge of the invasive video-recording scandal.
The suit also highlights four other charges of sexual assault against Chipotle managers involving women and minor children. It should already be obvious to any small business owner, but just as a reminder: it is illegal to install surveillance cameras in restrooms. And if you catch an employee installing a spy cam in the bathroom, fire them and call the cops.
Related Resources:
You Don't Have To Solve This on Your Own – Get a Lawyer's Help
Meeting with a lawyer can help you understand your options and how to best protect your rights. Visit our attorney directory to find a lawyer near you who can help.
Or contact an attorney near you: