Did Target Steal This IP?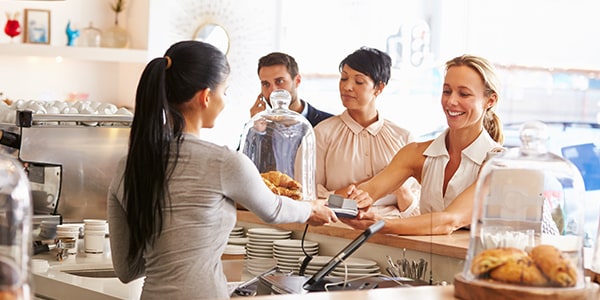 "Imitation is the sincerest form of flattery," or so they say. But when a giant retailer copies your t-shirt design, is that flattery or actual copyright infringement?
Work-at-home fashion designer Melissa Lay discovered Target is selling a nearly identical tank top to one that she printed in her garage for her Etsy store. She admits she didn't copyright the design, but could she still have a claim?
#Merica, the Beautiful
Lay's Etsy store, Sandi Lake Clothing, sells matching tees for kids and adults. One her hand-printed designs features the word "#Merica" in white incorporated into the American flag on a loose-fitting blank tank top.
The design was so distinctive that friends began texting Lay photos of the same shirt for sale in Target stores from Washington to Texas. Lay photographed herself in a Clackamas, Oregon Target holding their shirt while wearing her own.
Lay says she did not copyright the logo and fears going after Target might not be worth it. She told Portland's KATU, "I would have to spend thousands and thousands of dollars to fix this, and I still might lose. I don't know what I'll do."
The second-largest discount retailer in the country also released a statement: "Target has a deep appreciation for great design and it has always been our policy to respect the intellectual property rights of others. We are aware of this issue and are in the process of reaching out to the designer."
America, the Litigious
Even though Lay admits she does not have a copyright for the "#Merica" design, she may not need to in order to have a claim against Target. You don't need to register a work with the U.S. Copyright Office for copyright protections to apply.
Although registering a copyright makes it easier to enforce, current copyright law does not require registration or notice to receive copyright protection, and an owner of a published work may be entitled to $150,000 in statutory damages and attorney's fees.
And while copyrights have normally applied to "original works" like movies, musical and literary works, sound recordings, and paintings, copyright protections have been extended to fashion if the design, pattern, or image on the clothing qualifies as "pictorial" or "graphic."
Deciding how aggressively you should defend your trademarks can be a challenge for any small business owner. You may want to consult an experienced intellectual property attorney if you think another company is stealing your designs.
Follow FindLaw for Consumers on Google+.
Related Resources:
You Don't Have To Solve This on Your Own – Get a Lawyer's Help
Meeting with a lawyer can help you understand your options and how to best protect your rights. Visit our attorney directory to find a lawyer near you who can help.
Or contact an attorney near you: