Does CARD Act Hurt or Help Small Biz Borrowing?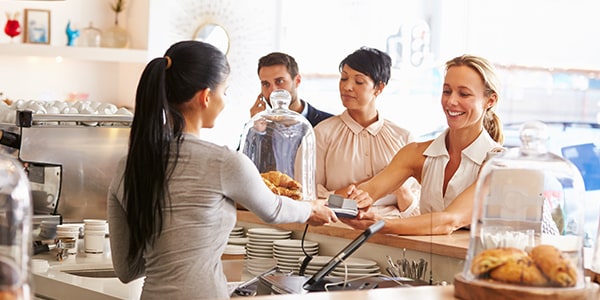 The CARD act provides protection for personal credit cards but it may be having an unexpected effect on small business.
The Credit Card Accountability, Responsibility and Disclosure Act, passed in 2010, put significant limits on banks' ability to raise interest rates and charge fees. But the Act only applied to personal credit cards. Consumer credit cards don't fall within the same protections.
That has led to some small businesses using personal credit cards to take advantage of the CARD Act. But it's unclear whether that's a smart move.
There is some evidence that small businesses are turning to personal credit cards rather than banks when it comes to borrowing money for a small business.
In the last year, lending to small businesses is down 4.7 percent, reports Business Week. Over the last two years, the number of small businesses that use personal credit cards has gone up by 7%.The number that use corporate credit cards has declined 6%.
This doesn't establish any kind of proof, but it does indicate to some that the CARD Act is encouraging small businesses to seek alternative sources of lending rather than borrowing from banks.
If that is true, it may not be a bad thing. Credit card loans often require less paperwork than traditional bank loans. That can be huge time savings for small businesses looking to take out small loans rather than borrowing big money.
That doesn't taking using a personal credit card for a small business is necessarily advisable.
When considering the benefits of CARD Act protection small businesses should weigh that against the risk of using personal credit for a business. Using a personal card makes it more difficult to deduct credit card fees or interest from corporate tax returns. It can also undo the protection from liability that a corporate structure provides.
Not to mention that credit card loans can have higher interest rates that what banks offer.

Before using a personal credit card for business expenses or small business borrowing, consult an attorney or a financial planner. Knowing all the potential risks and benefits can help you make a better choice for you and your business in the long term.
The CARD Act has certainly shifted the way small businesses deal with finances but it may not be a hindrance. The protections can offer something traditional loans cannot even if it comes with added risk.
Related Resources:
You Don't Have To Solve This on Your Own – Get a Lawyer's Help
Meeting with a lawyer can help you understand your options and how to best protect your rights. Visit our attorney directory to find a lawyer near you who can help.
Or contact an attorney near you: