DOJ Antitrust Enforcement to Return; New Approach to Bundling and Predatory Pricing?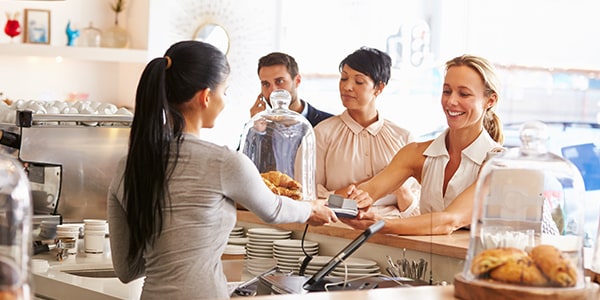 The Department of Justice (DOJ) announced today a return to more strict enforcement of federal antitrust laws. As described in a DOJ press release, the move is intended "to let everyone know that the Antitrust Division will be aggressively pursuing cases where monopolists try to use their dominance in the marketplace to stifle competition and harm consumers." Enforcing our laws against anti-competitive behavior could mean more room for small businesses to compete.
The New York Times reports that Christine Varney, the new Assistant Attorney General, announced the policy reversal in a speech to the Center for American Progress. She stated that the Bush administration "lost sight of an ultimate goal of antitrust laws -- the protection of consumer welfare." As pointed out by the Times, Varney's announcement was a repudiation of antitrust enforcement guidelines used during the Bush administration. The DOJ's guidelines as to when they will pursue antitrust cases affect not only government prosecution of violators, but also private antitrust litigants. Private parties involved in antitrust litigation often cite the DOJ guidelines as how federal antitrust laws should be interpreted and enforced. Today, Assistant AG Varney put dominant companies on notice that relying on the old DOJ monopoly guidelines would no longer be wise.
While Bush's DOJ pursued zero anti-monopoly case, we may see a return to enforcement more like that during Bill Clinton's presidency (including enforcement against Microsoft). The Times cites people familiar with Varney's initiative as saying she will target agriculture, energy, health care, technology, telecommunications companies and possible financial services firms.
Hopefully, heightened enforcement standards will lead to less anti-competitive conduct from market dominators, and more room for small businesses to gain market share. Two of the multiple areas where the Bush DOJ monopoly guidelines drew criticism were the high hurdles set for enforcing against anticompetitive bundling and how predatory pricing is measured.
Bundling happens when a business offers a discount or incentive to purchase multiple products. It can be anticompetitive if it involves a seller with market power over any of the products involved, and has anticompetitive effects in the market for another product offered in the discount bundle. Under the Bush DOJ's guidelines two different safe harbors along with high burdens of proof for plaintiffs allowed for much more aggressive discount bundling.
Predatory pricing is pricing by a business with market power that effectively prices competitors out of the market or sets up barriers to new competitors entering. One issue of contention in the Bush DOJ's guidelines was how to measure whether pricing is predatory. The guidelines opted to use "average avoidable cost" instead of "average incremental cost" of the goods in question. This meant prices generally had to be lower to be predatory because "average avoidable costs" do not include sunk fixed costs.
Though anti-monopoly cases can take years to mount, hopefully the shift in DOJ antirust enforcement will shift business behavior in favor of competition open to more small businesses.
You Don't Have To Solve This on Your Own – Get a Lawyer's Help
Meeting with a lawyer can help you understand your options and how to best protect your rights. Visit our attorney directory to find a lawyer near you who can help.
Or contact an attorney near you: