Equal Pay Day: What Your Small Biz Needs to Know About the Gender Pay Gap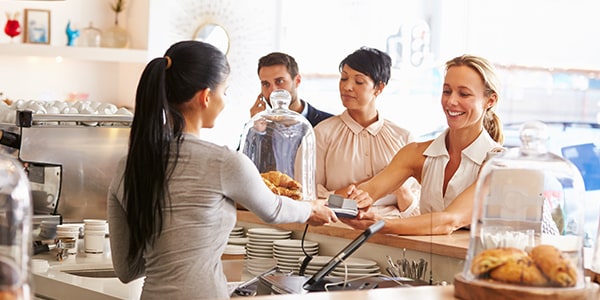 It's perhaps fitting that the day before Equal Pay Day, the Ninth Circuit Court of Appeals ruled that employers may no longer consider salary history in setting an employee's pay.
And now that Equal Pay Day is here, you might be wondering how that court decision, and other local and state laws, affects your small business. A good rule of thumb is to pay all your employees equally for equal work at their positions, regardless of gender, sexual orientation, race, or any other non-business factor. Beyond that, here are five things to consider when setting wages for male, female, and non-binary employees, from our archives:
The Equal Pay Act is the federal law that prohibits disparities in wages based solely on gender. Employers should know that the EPA prohibits both willful and non-willful violations of the act, and covers benefits as well. So make sure you're paying all employees who perform work of similar skill, effort, and responsibility under similar working conditions the same amount.
The Ninth Circuit decision referenced above actually overturned a previous decision saying that as long as the reasons behind using salary history effectuates a business policy and the employer uses prior salary reasonably, it's OK if women are paid less than men. So your legal requirements to disregard prior salary may depend on where your business is located, and could change if the disagreement between jurisdictions ever makes its way to the Supreme Court.
Clearly employers value salary negotiations because we want the most bang for our buck when it comes to paying employees. But if those negotiations lead to women in your business getting paid less than men for the same or similar enough work, they could get you into legal trouble.
Sure, other businesses should just provide equal pay their employees regardless of gender identification. But until that happens, should your business offer retail discounts to those underpaid women? It may seem like a fun act of solidarity, but it could also constitute gender discrimination in some jurisdictions.
The last thing you want on your hands is a lawsuit. Especially one that can damage your reputation as much as sex or gender discrimination. A good place to start is with your wages, and treating male, female, and non-binary employees equally. For more help, contact an experienced employment attorney -- Equal Pay Day is the perfect time to do it.
Related Resources:
You Don't Have To Solve This on Your Own – Get a Lawyer's Help
Meeting with a lawyer can help you understand your options and how to best protect your rights. Visit our attorney directory to find a lawyer near you who can help.
Or contact an attorney near you: