Ex-Employee Sues After Boss Displays Confederate Flag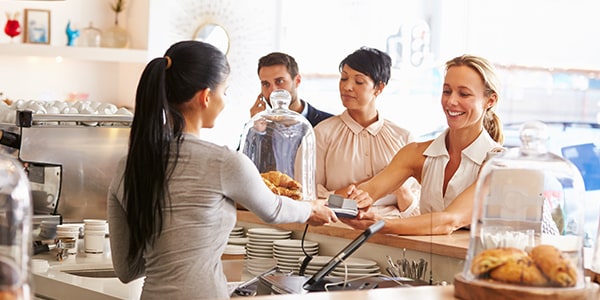 'This is not Alabama in the 1940's,' said Tishay Wright in a news release regarding a racial discrimination lawsuit she filed against her ex-employer, Southland Construction. 'No one should be treated this way in America in the year 2017.'
The treatment to which she referred included racist comments from company owners Kenneth and Anita Hayden, culminating in a Confederate flag-bedazzled purse as a Christmas gift, along with photos of the pair dressed as Donald Trump and a supporter, complete with a Confederate flag draped over Wright's desk. "This country is going backwards and it has to stop," Wright said.
Racial Discrimination
The photos depict Kenneth Hayden, dressed as President Trump, in front of a Confederate flag bearing the slogan, "The Southland Shall Rise Again," and a modified Trump banner. Anita Hayden posed as an apparent Trump supporter, wearing the Confederate flag purse later given to Wright as a "gag gift." The photos and purse were ostensibly part of a white elephant gift exchange party at the company, but Kenneth demanded Wright could only take the wrapped box containing the photos.
Wright's lawsuit claims her "shock and horror over the purse and pictures depicting racist symbolism and a hostile potential violent message caused her to become increasingly nauseous and anxiety ridden." She "returned home in tears after opening the gift, horrified, humiliated and deeply fearful that the owners of Southland would go to these lengths to silence and intimidate her after her multiple complaints to management."
Hostile Work Environment
But the Trump- and Confederate-themed gifts weren't the only signs of racism and harassment at Southland. Both Haydens regularly uttered the phrase, "We'll just make the Mexicans do it," Kenneth allegedly told a Sikh intern to "go get your people before they blow something up," and also once hailed Wright and another female employee into his office, and declared "Ya'll are my bitches and you're going to take notes for the smaller projects coming up."
Business owners should make sure that they aren't creating a hostile work environment for employees. If you aren't sure if a certain behavior is inappropriate in the workplace, speak to a lawyer.
Related Resources:
You Don't Have To Solve This on Your Own – Get a Lawyer's Help
Meeting with a lawyer can help you understand your options and how to best protect your rights. Visit our attorney directory to find a lawyer near you who can help.
Or contact an attorney near you: