Exploding Marijuana Soda Bottles Pose Risks for Retailers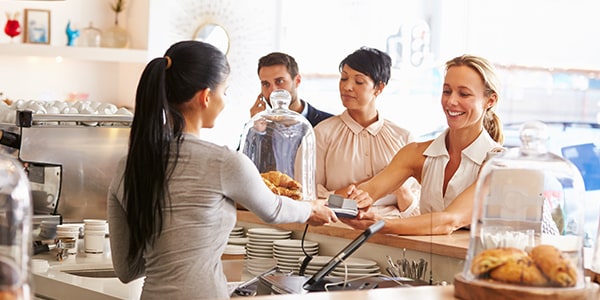 Legal marijuana has proved perilous for some Washington state retailers, just not in a way that any of them probably would have guessed.
Three pot stores in the state have reported incidents in which glass bottles of marijuana-infused soda have exploded on shelves, Seattle's KOMO-TV reports. The soda, a sparkling pomegranate soda called "Legal" and produced by Washington's Mirth Provisions, was pulled from shelves. But now retailers must navigate the state's strict guidelines for tracking and destroying marijuana products.
What's causing the explosions, and why do retailers need to be cautious when it comes to potentially defective products?
Explosions Caused by High Yeast Concentrations
Mirth Provisions founder Adam Slites told KOMO-TV that the exploding bottles were caused by an excessive concentration of yeast in the batch of soda, causing excess carbon dioxide to build up inside the bottle. Although the soda's carbonation tested at normal levels when it was shipped, the pressure began to build while the bottle sat on shelves.
Now store owners are faced with a novel legal issue under Washington's new marijuana legalization law: how to get rid of the exploding soda. The strict rules regarding marijuana products under the state's marijuana initiative require that the soda must be quarantined and may only be destroyed by the manufacturer, but in the meantime, the bottles continue to explode.
Potential Liability for Defective Products
Any time a product is defective in such a way that a consumer or employee could be injured, business owners should be aware of the risk of a product liability lawsuit. Even when the product defect is due to a manufacturer's error, such as the yeast concentration in the bottles of Legal soda, retailers may still be liable for injuries suffered by customers or employees.
Case in point: In 2011, a Safeway employee was injured when a bottle of champagne exploded as he was creating a sales display in a Safeway store. The employee successfully sued both the manufacturer of the champagne and Safeway under a strict liability design defect theory.
Retailers of the soda may also face lawsuits from customers who are injured in the store from exploding bottles or who are injured by bottles of the soda purchased before the product was pulled. In addition to product liability, stores that may have continued to sell the product after they knew it may be dangerous could be liable for negligence if they sold a product they knew or should have known may have been dangerous.
Follow FindLaw for Consumers on Google+.
Related Resources:
You Don't Have To Solve This on Your Own – Get a Lawyer's Help
Meeting with a lawyer can help you understand your options and how to best protect your rights. Visit our attorney directory to find a lawyer near you who can help.
Or contact an attorney near you: