Facebook Accused of Gender-Based Ad Targeting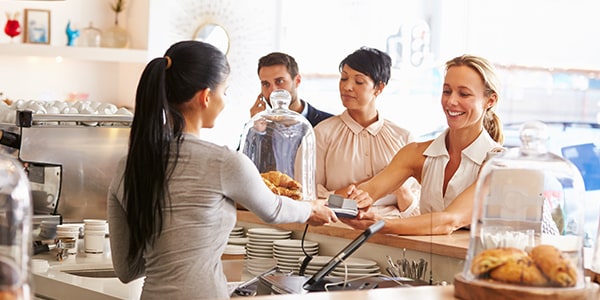 Facebook's ad-targeting system has once again landed it squarely in the middle of a Title VII Civil Rights Act claim filed by the American Civil Liberties Union (ACLU) with the Equal Employment Opportunity Commission (EEOC).
This time, its ad-based targeting technology allowed employers to exclude women and non-binary users from receiving certain job postings, based on the gender with which the user claimed to identify when they registered for Facebook. In a seemingly clear violation of the Civil Rights Act as well as other federal, state, and local laws which forbid discrimination for job opportunities based on sex, Facebook claims it is innocent, and looks forward to defending its practices.
Facebook Once Again Discriminating on Its Ad Platform
Facebook, the largest advertising agency in the world, allows its advertising customers to select among tens of thousands of distinct niche target markets so as to provide these customers with very targeted advertising opportunities. Facebook, in return, can charge a very high premium for this highly coveted offering.
Though Facebook was recently legally required to do some housecleaning to remove 5,000 of these niche market attributes to eliminate discrimination based on race, ethnicity, and religion, due to a federal housing discrimination violation, it did not eliminate gender bias. As a result, Facebook advertising customers were able to place ads that women and non-binary people did not receive. Though publishers are usually not liable for the content of others, in this instance, the ACLU claims that Facebook can be held liable for creating and operating an advertising system that allows and encourages employers to discriminate.
North Carolina Police Department Seeks 25 to 35 Year Old Males Near Philadelphia
The ads at issue were jobs for tire salesman, mechanic, roofer, police, and security engineer, among others, according to ACLU senior staff attorney Galen Sherwin. One ad cited as discriminatory in the complaint was listed by Greensboro, North Carolina Police Department, and showed a picture of two policemen, with text stating they are hiring year round with a starting salary of $38.222. The ad was targeted to "men ages 25 to 35 who live or were recently near Philadelphia." Any user can view the target of a Facebook ad by clicking on "why am I seeing this ad" on a dropdown menu located on the ad.
Small and Medium Sized Business Legally Exposed by Ad Platform Capabilities
A few of the Facebook customers listed in the complaint are Abas USA, a software developer; Xenith, an athletics equipment manufacturer and retailer; Nebraska Furniture Mart of Texas; and the police department for the city of Greensboro, North Carolina, according to the release. Each of these companies may very well have been depending on Facebook, one of the largest corporations in America, to only offer legal advertising opportunities. But unfortunately, small and medium sized businesses face legal exposure when they follow in the illegal footsteps of larger companies. The government doesn't only go after deep pockets.
If you are concerned that some of your business's ads placed on a wide variety of platforms could be in violation of Title VII of the Civil Right Act, contact your local employment lawyer. A seasoned legal advisor can review your job posting positions and verify whether or not there are any violations, and hopefully get your business extracted from any potential discrimination challenges.
Related Resources:
You Don't Have To Solve This on Your Own – Get a Lawyer's Help
Meeting with a lawyer can help you understand your options and how to best protect your rights. Visit our attorney directory to find a lawyer near you who can help.
Or contact an attorney near you: